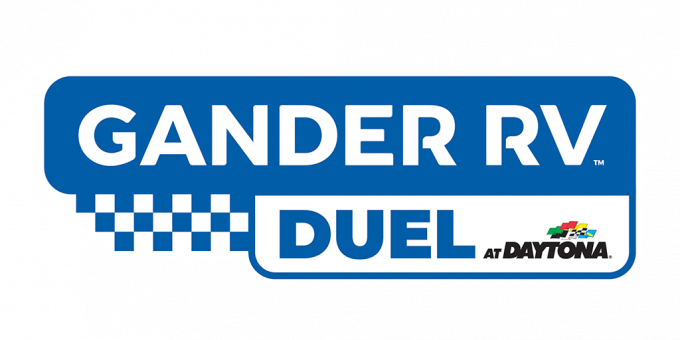 Qualifying for the Daytona 500 has been unique ever since the first edition back in 1959. Unlike all the other races on the schedule, NASCAR doesn't set the lineup for the most prestigious race of the year by just speed, but arguably the most entertaining form: racing. Since 2005, the two qualifying races for the Daytona 500 have been 150 miles in length and known as the "Duels". In the past, several sponsors have been known to title the event, perhaps most famously Gatorade from 1991-2012. Budweiser, Can-Am, even 7-Eleven have also had stints as title sponsor for the races, but now there's a new brand in town.
The Gander RV Duels at Daytona will take place on Thursday, February 14. The races will decide the entire starting grid for the Daytona 500 and, if there are more than 40 entrants, these races will also decide who gets to race and who has to go home. Gander RV is the Official RV & Outdoor Company of NASCAR, and the Gander Outdoors brand has taken a big step in their 2019 sponsorship by also being the title sponsor for the NASCAR Truck Series, replacing sister company Camping World.
For more information about the new sponsorship deal, check out the full track press release here.