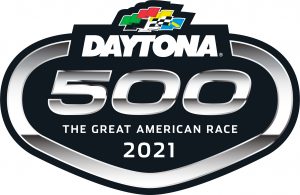 The 2021 Daytona 500 marks the 63rd annual Great American Race in Daytona Beach, FL. This year, 44 teams are entered in the Daytona 500, up one from 2020. On Wednesday night, the top-two drivers in qualifying will determine the front row starting positions for Sunday's race. The Thursday night Bluegreen Vacations Duels will split the field in two with Duel 1 setting the inside column of the starting lineup and Duel 2 setting the outside line.
There are eight teams that will have to qualify or race their way into the Daytona 500 at the risk of being sent home. Four will make it, four will not:
#13 – Garrett Smithley
#16 – Kaz Grala
#33 – Austin Cindric
#36 – David Ragan
#37 – Ryan Preece
#62 – Noah Gragson
#66 – TBA
#96 – Ty Dillon
Among these eight teams, the top finisher in each Duel race will qualify for the Daytona 500, then the two fastest qualifiers who did not race their way in will take the final two starting spots.
Austin Cindric is driving a 4th Team Penske Ford to attempt his NASCAR Cup Series debut. The 2020 NASCAR Xfinity Series champion will be the first of several Cup starts for Cindric in 2021 before he is set to take over the #21 for Wood Brothers Racing in 2022. Noah Gragson is another Xfinity Series driver trying to make his Cup debut. He will drive the #62 Beard Motorsports Chevrolet, taking over for fellow Las Vegas native Brendan Gaughan who retired in the 2020 season. Gragson and his team will be racing with heavy hearts as team owner and president Mark Beard passed away late in the offseason.
Our hearts are heavy. pic.twitter.com/st72LcUEm3

— Beard Motorsports (@BeardOil62) February 2, 2021
Ryan Preece and Ty Dillon were both locked into the 2020 Daytona 500 but they will have to endure the qualifying hurdles for different reasons. Dillon's team, Germain Racing, folded at the end of the 2020 season, leaving Dillon stuck in free agency before signing a multi-race deal with charter-less Gaunt Brothers Racing. Dillon is registered for Xfinity Series points as he is scheduled to run part-time for Joe Gibbs Racing. Preece's JTG Daugherty Racing team lost their charter to Spire Motorsports. The team still intends to run most, if not all of the 2021 season.
David Ragan will attempt his 15th consecutive Daytona 500 running a 3rd Front Row Motorsports entry. His full-time career ended after 2019, but he ran last year's Daytona 500 in a car fielded by Rick Ware Racing with Front Row support. He won't be the only driver returning after an absence of full-time Cup racing. A couple of former Daytona 500 champions, Derrike Cope (1990) and Jamie McMurray (2010), are both locked into the event in the chartered #15 Rick Ware Racing and #77 Spire Motorsports entires, respectively. This will be Cope's first Cup race since 2018 and McMurray's first since the 2019 Daytona 500.
Full Daytona 500 Entry List:
#
Driver
Team
Car
Sponsor
00
Quin Houff
StarCom Racing
Chevrolet
Mane 'n Tail
1
Kurt Busch
Chip Ganassi Racing
Chevrolet
Monster Energy
2
Brad Keselowski
Team Penske
Ford
Discount Tire
3
Austin Dillon
Richard Childress Racing
Chevrolet
4
Kevin Harvick
Stewart-Haas Racing
Ford
Busch Light
#TheCrew
5
Kyle Larson
Hendrick Motorsports
Chevrolet
NationsGuard
6
Ryan Newman
Roush Fenway Racing
Ford
Kohler Generators
7
Corey LaJoie
Spire Motorsports
Chevrolet
Youtheory
8
Tyler Reddick
Richard Childress Racing
Chevrolet
9
Chase Elliott
Hendrick Motorsports
Chevrolet
NAPA Auto Parts
10
Aric Almirola
Stewart-Haas Racing
Ford
Smithfield
11
Denny Hamlin
Joe Gibbs Racing
Toyota
12
Ryan Blaney
Team Penske
Ford
Menards
Blue DEF
PEAK
13
Garrett Smithley (i)
MBM Motorsports
Ford
Trophy Tractor
14
Chase Briscoe
Stewart-Haas Racing
Ford
HighPoint.com
15
Derrike Cope
Rick Ware Racing
Chevrolet
16
Kaz Grala
Kaulig Racing
Chevrolet
17
Chris Buescher
Roush Fenway Racing
Ford
Fastenal
18
Kyle Busch
Joe Gibbs Racing
Toyota
M&M's
19
Martin Truex Jr.
Joe Gibbs Racing
Toyota
20
Christopher Bell
Joe Gibbs Racing
Toyota
DEWALT
21
Matt DiBenedetto
Wood Brothers Racing
Ford
Motorcraft
Quick Lane
22
Joey Logano
Team Penske
Ford
Shell Pennzoil
23
Bubba Wallace
23XI Racing
Toyota
24
William Byron
Hendrick Motorsports
Chevrolet
Axalta
33
Austin Cindric (i)
Team Penske
Ford
Verizon 5G
34
Michael McDowell
Front Row Motorsports
Ford
Love's Travel Stops
36
David Ragan
Front Row Motorsports
Ford
37
Ryan Preece
JTG Daugherty Racing
Chevrolet
Cottonelle
38
Anthony Alfredo
Front Row Motorsports
Ford
Speedy Cash
41
Cole Custer
Stewart-Haas Racing
Ford
HaasTooling.com
42
Ross Chastain
Chip Ganassi Racing
Chevrolet
Clover
43
Erik Jones
Richard Petty Motorsports
Chevrolet
Armor All
47
Ricky Stenhouse Jr.
JTG Daugherty Racing
Chevrolet
Kroger
NOS Energy Drink
48
Alex Bowman
Hendrick Motorsports
Chevrolet
Ally
51
Cody Ware
Petty Ware Racing
Chevrolet
52
Josh Bilicki
Rick Ware Racing
Ford
53
Joey Gase
Rick Ware Racing
Ford
62
Noah Gragson (i)
Beard Motorsports
Chevrolet
Beard Motorsports
South Point
66
TBA
MBM Motorsports
Ford
77
Jamie McMurray
Spire Motorsports
Chevrolet
AdventHealth
78
BJ McLeod (i)
Live Fast Motorsports
Ford
96
Ty Dillon (i)
Gaunt Brothers Racing
Toyota
Bass Pro Shops
Black Rifle Coffee
99
Daniel Suarez
TrackHouse Racing
Chevrolet
iFly
(i) – does not receive points in the NASCAR Cup Series
Fun Fact of the Week: Every number between #1 and #24 is represented in the 2021 Daytona 500 entry list. This is the longest sequential streak of numbers in the entry list of a modern era Daytona 500 (1972-present) since 2000 when #'s 1-18 were entered. Derrike Cope was entered to drive the #15 car in both Daytona 500's.