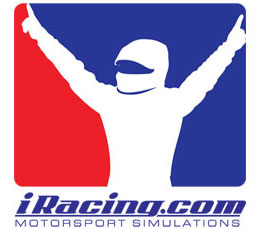 Heading into its 10th season in competition, the NASCAR sanctioned iRacing World Championship Series went through its first ever draft on Friday afternoon where this October $100,000 worth of prize money will be handed out. 12 NASCAR teams and Esports teams came together to draft 24 sim racing stars out of a field of 40 drivers who have made their name in previous PEAK Antifreeze iRacing Series seasons or qualifying seasons. Some NASCAR teams included Joe Gibbs Racing, JTG Daugherty Racing, and JR Motorsports. There are a couple teams owned by current and former drivers: Clint Bowyer Racing and Burton Kligerman Racing. And some teams new to the NASCAR world like Williams Esports and Renegades.
The draft started with Wood Brothers Racing getting the first pick in the 2-round snake draft. To no one's surprise, they selected Ray Alfalla, who won his series-best 4th championship last year after winning his all-time leading 24th race at the season finale at Homestead-Miami. Alfalla had previously won the eNASCAR Peak Antifreeze iRacing championships in 2011, 2012, and 2016. Considering no one else even has more than 13 wins in the series, it's hard to argue against the Wood Brothers pick.
Esports organization FlipSid3 Tactics joins the sim racing world by entering their bid into the NASCAR sanctioned iRacing Series. They had the 2nd pick in the draft and they picked the driver that has put up back-to-back stellar seasons, Ryan Michael Luza. The 2017 Champion followed up with a runner-up finish in the 2018 season, racing the eventual champion Alfalla down to the very last turn before running out of fuel at the exit of Turn 4 at Homestead. Picking up 9 wins in just 34 races, Ryan Luza has been the best NASCAR sim racer and top challenger to Alfalla in recent years.
JR Motorsports picked 3rd and they went with another former champion who was going for it all at Homestead in 2018; Michael Conti. Conti won the 2014 title and has 9 career victories, including 2 in 2018. Going into the Championship 4 in Miami, he arguably had the most momentum by winning 2 of the 4 playoff races leading into the finale. The New Jersey native was ecstatic to be signed by JRM
It has been a dream of mine to work with @DaleJr and @JRMotorsports since I was kid. That dream just became a reality! This is an exciting opportunity and one that I will not take lightly. Time to reign in a @NASCAR @peakauto @iRacing series title for everyone at JRM in 2019!

— Michael Conti (@MikeConti5) February 1, 2019
With the 4th pick in the draft, major Esports organization G2 Esports chose 2018 rookie phenom Keegan Leahy. Scoring his first win in just his 2nd start, he followed it up by winning at Kansas and Pocono as well. He will of course be wanting to avoid the "Sophomore Slump" in 2019, but with the backing of a proven Esports group like G2, Leahy could very easily find victory lane multiple times in back-to-back seasons, maybe even at Homestead this time.
Joe Gibbs Racing had the 5th pick in the draft and they went with road racing expert Bobby Zalenski. A sure championship threat, Zalenski has won the only two races at Sonoma. He was also a pit strategy call away from possibly winning the penultimate race at Dover to secure a spot for the championship at Homestead. He'll be looking to add to his 3 career wins in 2019, and there's no debate that Joe Gibbs Racing knows how to make champions.
The eNASCAR PEAK Antifreeze iRacing Series kicks off their season on February 12 at 9pm ET on iracing.com/live and their YouTube and Twitch channels for the iRacing eSports Network with broadcast productions by RaceSpot. The series runs every other Tuesday night and you can follow along throughout the season right here at InfieldScoop.com!
Here is a look at the full draft results along with the number of race wins each driver has:
Rd 1 Pk 1 – Wood Brothers Racing – Ray Alfalla (24 wins, 4x champion)
Rd 1 Pk 2 – FlipSid3 Tactics – Ryan Michael Luza (9, 2017 champion)
Rd 1 Pk 3 – JR Motorsports – Michael Conti (9, 2014 champion)
Rd 1 Pk 4 – G2 Esports – Keegan Leahy (3)
Rd 1 Pk 5 – Joe Gibbs Racing – Bobby Zalenski (3)
Rd 1 Pk 6 – Williams Esports – Matt Bussa (1)
Rd 1 Pk 7 – Burton Kligerman Racing – Logan Clampitt (2)
Rd 1 Pk 8 – JTG Daugherty Racing – Nick Ottinger (13)
Rd 1 Pk 9 – Clint Bowyer Racing – Nickolas Shelton (1)
Rd 1 Pk 10 – Roush Fenway Racing – Zack Novak (2)
Rd 1 Pk 11 – Richmond Raceway Esports – Jimmy Mullis (1)
Rd 1 Pk 12 – Renegades – Corey Vincent (2)
Rd 2 Pk 1 – Renegades – Garrett Lowe (0)
Rd 2 Pk 2 – Richmond Raceway Esports – Malik Ray (0)
Rd 2 Pk 3 – Roush Fenway Racing – Michael Guest (0)
Rd 2 Pk 4 – Clint Bowyer Racing – Casey Kirwan (0)
Rd 2 Pk 5 – JTG Daugherty Racing – Christian Challiner (0)
Rd 2 Pk 6 – Burton Kligerman Racing – Ashton Crowder (0)
Rd 2 Pk 7 – Williams Esports – Brian Schoenburg (0)
Rd 2 Pk 8 – Joe Gibbs Racing – Jake Nichols (0)
Rd 2 Pk 9 – G2 Esports – Jarl Teien (0)
Rd 2 Pk 10 – JR Motorsports – Brad Davies (6)
Rd 2 Pk 11 – FlipSid3 Tactics – Timmy Hill (0)
Rd 2 Pk 12 – Wood Brothers Racing – Chris Overland (0)
Congratulations to the drivers selected in the draft! 💪🏼

If you missed the draft you can check it out here 👇🏼https://t.co/XeXP8sBNAG

Now that the drivers have their teams, who's taking the championship? 🏆 pic.twitter.com/czI5CThTbu

— iRacing.com (@iRacing) February 1, 2019
NOTES:
Some notable free agents are Taylor Hurst, Cody Byus, Dylan Duval, and Blake Reynolds. Hurst, Byus, and Duval have all won races in the series meanwhile 11 winless drivers got drafted. Granted, most of those drivers are still new to the series and wins could very well come their way soon.
Brad Davies was the only driver drafted in the 2nd round that has won in the series before. Why so low? Perhaps because all 6 of his career wins came in the 2010 and 2011 seasons. Of course, his employment with JR Motorsports was a boost as well, but don't let that make you think that's the only reason he got drafted. By drafting Davies, JR Motorsports is the only team that has both of their drivers with previous victories.
Nick Ottinger was drafted 8th overall, a low spot for the driver 2nd on the all-time wins list. This is probably due to the fact that his 2018 season opener win at Daytona was his first victory since 2015. With the backing of JTG Daugherty, he could be tallying some more to his 13 total wins and catch up with Ray Alfalla.
FlipSid3 Tactics may be new to sim racing, but they certainly know how to draft the big names. Ryan Michael Luza has been the David to Alfalla's Goliath in the past 2 seasons and there's no reason to think he'll slow down anytime soon. And with their 2nd round pick, they selected a veteran in more than one way. Timmy Hill has been a pro sim racer in iRacing for quite some time, but even more impressively is that he's a veteran in the real life Monster Energy NASCAR Cup Series, which the eNASCAR Series cars are based on. With 268 starts across NASCAR's 3 National Series, including 84 starts in the Cup Series and 3 Top-10's in the Xfinity Series, Hill knows how to drive a race car.