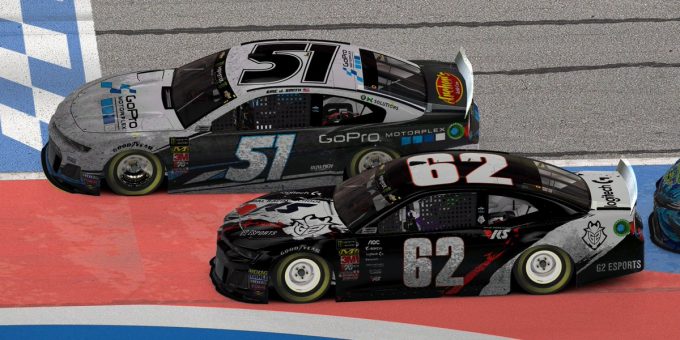 On Tuesday, March 12, the eNASCAR PEAK Antifreeze iRacing Series debuted the 2019 NASCAR aero-package to the sim racing world on the virtual Auto Club Speedway. In what was arguably one of the most exhilarating finishes in series history, a rookie by the name of Eric Smith claimed his first career victory by just 0.019 seconds. He became the 48th different winner in eNPAiS competition and the first undrafted driver to win a race. Smith, 20, hails from Joliet, IL but currently resides in Charlotte, NC where he is a student at UNC-Charlotte.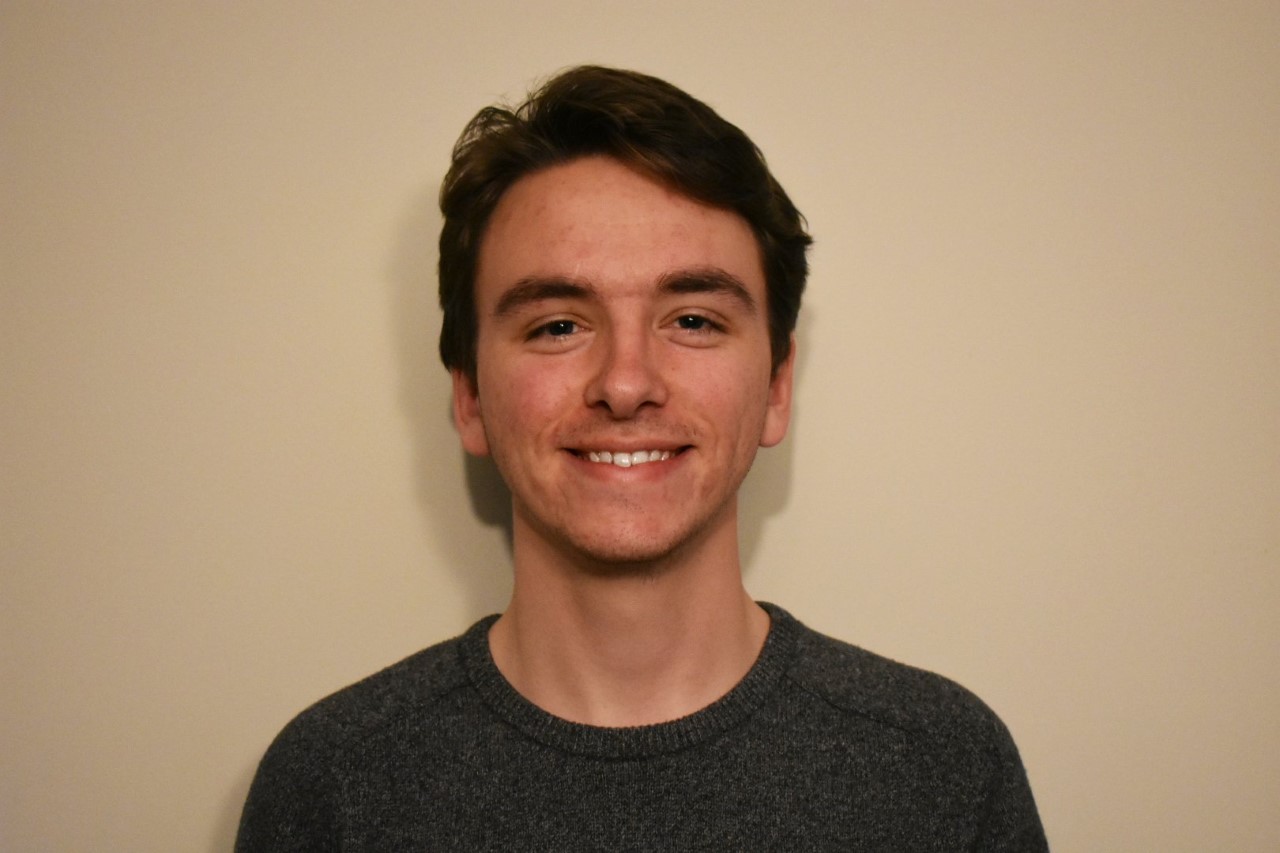 Q: How were you exposed to the world of motorsports?
Eric Smith: My mother was pregnant with me when she went to the drag strip, and ever since then I started doing motorsports things. I drove my first toy car at 2, and started sim racing back in 2003 or 2004 with my dad on the old Papyrus games. My parents divorced by each loved NASCAR and I would always go to the early 2000s races with my mom at Chicagoland – I remember seeing Ryan Briscoe hit the catch fence in turn 3 with my own eyes.
We never really had the budget for racing in real life, so I mainly focused on school and would use the papyrus games as a way to get my daily dose of racing.
Q: I'm assuming your first race was at Chicagoland, which race there was your first?
Smith: Honestly there were so many races that it's hard for me to remember them all. My first memory was going to Busch qualifying when the orange tumbled down the track in 2004, but I also remember seeing Dale Jr. win in '05 and Jeff and Matt tangle in '06.
Q: You mentioned Papyrus already, how did you get into iRacing?
Smith: Well I got into iRacing in 2014 when I was researching some other racing games/simulators and just stumbled across their website. I watched some videos online and told myself, "Man, I have to do this – this is where all the people that raced NR2003 went."
Q: As you know, many professional race car drivers use iRacing, including eNPAiS regular Timmy Hill. Have you had the opportunity to race against others, and if so, who?
Smith: I've had the pleasure of racing against William Byron, Ray Black Jr., Josh Berry, and even TJ Majors – not a professional driver but he certainly knows what he's doing. I'd have to say racing against TJ was the most memorable because he was really easy to talk to.
I think it's often difficult for drivers like me to race against professional drivers because of the way iRating and splits work – but it's always really cool to run with professionals! I've also raced against Tony Stewart in a hosted room last year.
Q: Let's talk a little bit about your win this week, what was that feeling like for you?
Smith: It was surreal. I ran a B Fixed night race at Kentucky a couple years back, and I won it the exact same way. Ryan Luza got some damage, I split the guys that checked up and went on to win that race. That win was so important to me, because it proved I could beat anyone. And all the way through turns 3 and 4 on the final lap, my adrenaline spiked, but I hit my marks. The whole team was screaming coming across the start/finish line. Honestly, I had accomplished something I had worked so hard on for so long. To do it the way I did it – a photo finish and leading only the last lap – it's textbook me. I've always prided myself on getting the most of what I can get out of the car and out of the situations I'm put in and to be able to capitalize when it counts.
Q: Who are your favorite drivers?
Smith: Currently my favorite drivers are Ryan Blaney, Kyle Larson, and Chase Elliott. I also really like Ryan Preece and Bubba Wallace!
Q: Who did you follow growing up?
Smith: I followed Jeff Gordon. He was THE guy for me, and I didn't really care much about anyone else until Larson came into the sport in 2012/2013.
Q: What is your favorite track to race on?
Smith: I love, coincidentally enough, Auto Club and Michigan. The 2-milers on the old package were always really tough because it was about carrying as much speed as possible through the corners. Those tracks were always about being precise. I also really like Martinsville and both superspeedways. Chicagoland as my hometrack, and a track that's typically slick, is also really fun.
Q: Besides the Cup Series car, what is your favorite car to race on in iRacing?
Smith: I really enjoy racing the Xfinity car as well as the Truck. I also like the iRX VW Beetle.
Q: Have you had a chance to race anything in the real world?
Smith: The fastest thing I've ever raced is a rental kart at GoPro Motorplex. They travel 55mph down the back straightway and the race is always close.
Q: If you could race any car on any track in the real world, what would it be?
Smith: I would have to choose a Ferrari F399 around Monaco or the IR-88 at Indianapolis. The speed and forces are insane in those cars, and the old F1 cars had such an atmosphere about them.
Q: What are some of your favorite paint schemes in NASCAR, past or present?
Smith: My current favorite scheme is Kyle Larson's McDonald's scheme. My favorite scheme of all time is the 1998 Darlington Winston Million Jeff Gordon Rainbow car and the Rainbow Warrior scheme on the '94 Lumina. I also really like his blue and red primary that started in '01 and the Imron car he drove at Talladega in 2013.
Q: What is your favorite scheme that you've raced in iRacing?
Smith: My current scheme is actually my favorite! It's really slick and reminds me a lot of Days of Thunder's Rowdy Burn's Exxon scheme. It also pays homage to Justin Marks' run at the Roval in 2018.
Q: You've mentioned several NASCAR memories of yours, but what would you say is your favorite memory?
Smith: Jeff Gordon winning at Martinsville in 2015 and his win at Indianapolis in 2014 are tied for me! I remember where I was for both of them, and I remember just being so happy.
Q: What would you say is your favorite iRacing memory? If it was last week's race, what part of it will you remember most?
Smith: It absolutely has to be Tuesday's race! That was the most joyful I've ever been after a race. I'll remember the huge dose of adrenaline I felt through 3 and 4 the most. I was just hoping I had the run off the corner.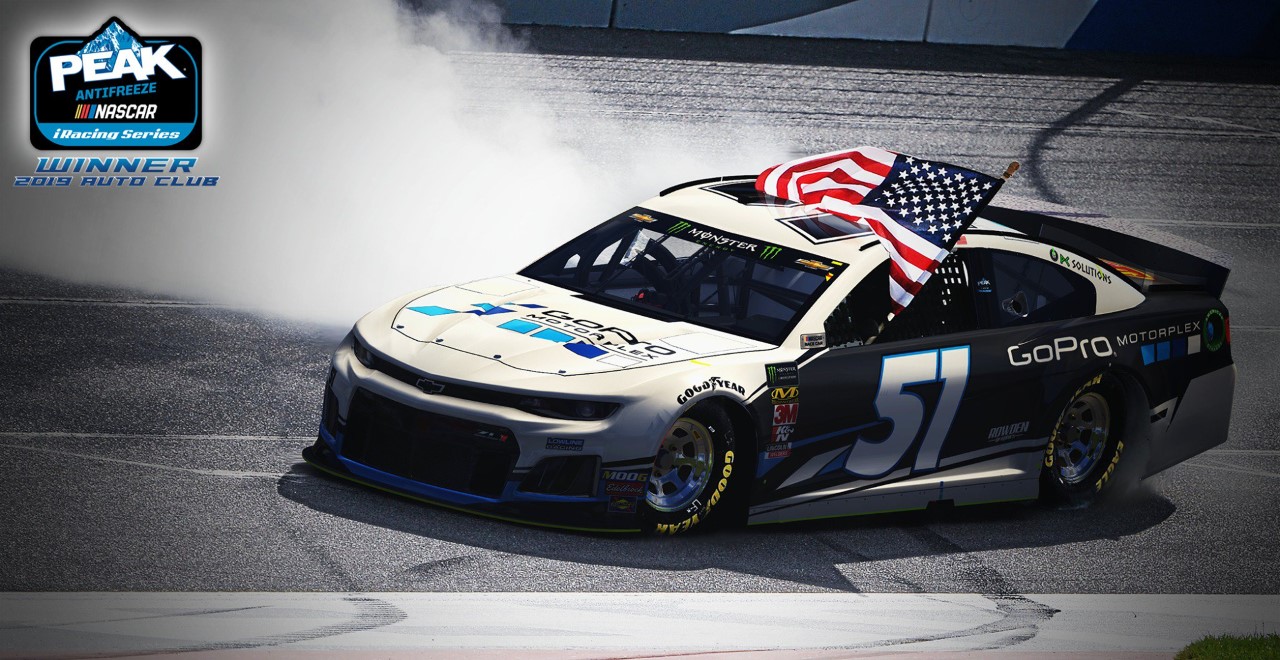 Q: We already saw you go-karting with Michael Guariglia, but what sim racers do you work well with?
Smith: I think I work really well with former Pro driver Santiago Tirres, Adam Benefiel, Jake Nichols, and Blade Whitt. Racing with them has always been really clean and respectful yet at the same time, really hard.
Q: What is something you're working on outside of sim racing that you're proud of?
Smith: I'm really proud of some of the work I'm doing with the UNCC Formula SAE team. I'm involved with the marketing and aerodynamics sub-teams. We're really working on getting a promotional video and sponsorship proposal set of media for the upcoming season.
Q: You're sitting at a table for 4, who would you want at your table, living or deceased?
Smith: Honestly, there's so many people. I guess if I had to pick three, I would pick Ryan Blaney, Bubba Wallace, and Chase Elliott – because we're all around the same age so we'd understand each other. It'd be a good time!
Q: If you could bring one thing to iRacing, what would it be? And pressure is on! The last featured driver, Nick Ottinger, said he wanted to bring Pro-2 and Pro-4 trucks and it just happened!
Smith: Oh no, now I really have to knock it out of the park! Honestly, I'd love a 1998 Chevrolet Monte Carlo on the NASCAR side of things. The reduction in aerodynamic dependence and increased horsepower would make it so fun to drive.
Q: What goals do you have in the racing and/or iRacing industries?
Smith: I really hope to just be happy with what I do for a living and for it to be in racing. Whether that be an engineer, a professional sim racer – I'm excited for what's to come!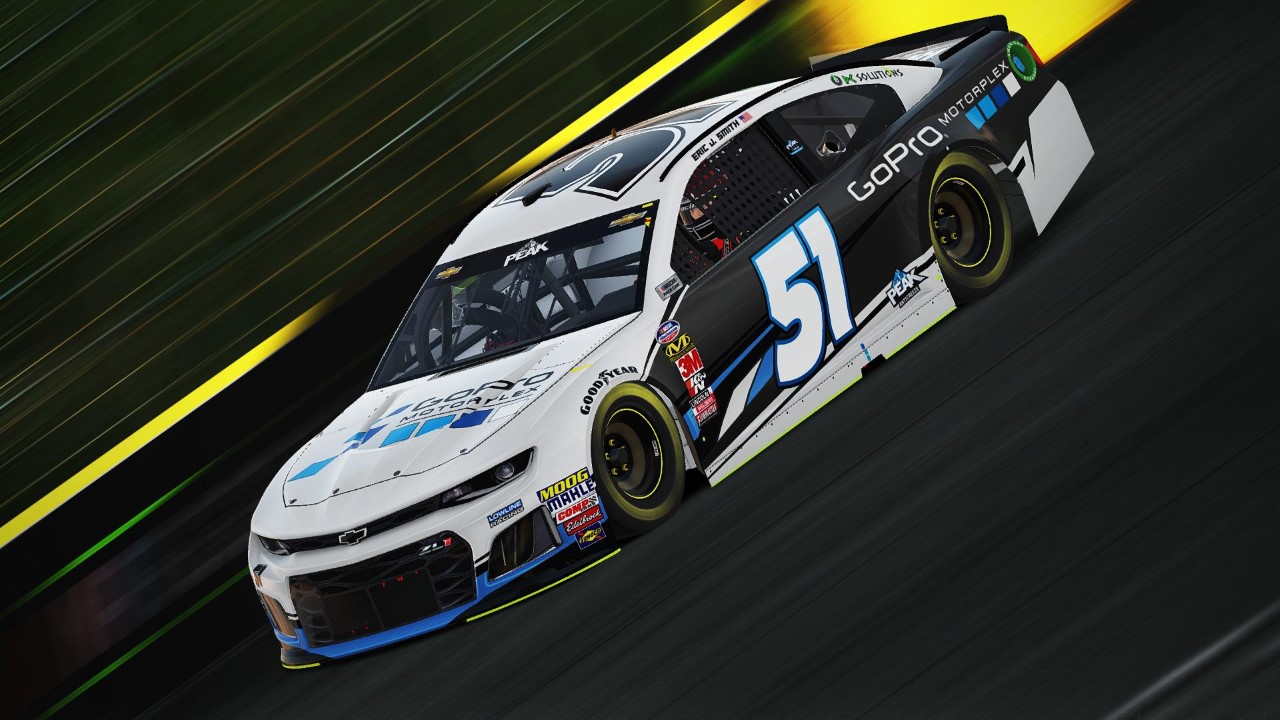 Q: My final question for you: Do you have any advice for anyone wanting to get into iRacing whether as a driver or as a fan?
Smith: What you get out of iRacing is what you put in. If you really want to be the best, you've got to put the hours in. But in general, it's so great to experience racing unlike anything you can find at it's price point.
Start slow, buy a secondhand wheel and pedals and try to remember – iRacing is for fun! Bad days happen. I know that more than anyone. But as long as you are consistently improving yourself and following sporting code, there's nothing you can't do.
Special thanks to Eric Smith for his time and cooperation in conducting this interview. Infield Scoop wishes him the best of luck in the 2019 eNPAiS season and beyond!
The eNASCAR PEAK Antifreeze iRacing Series returns on Tuesday, March 26 at 9pm ET at Texas Motor Speedway. The next edition* of "Life in the Virtual Fast Lane" will feature Burton Kligerman eSports driver Ashton Crowder on Tuesday, April 2.
* – The "Life in the Virtual Fast Lane" driver lineup is subject to change.