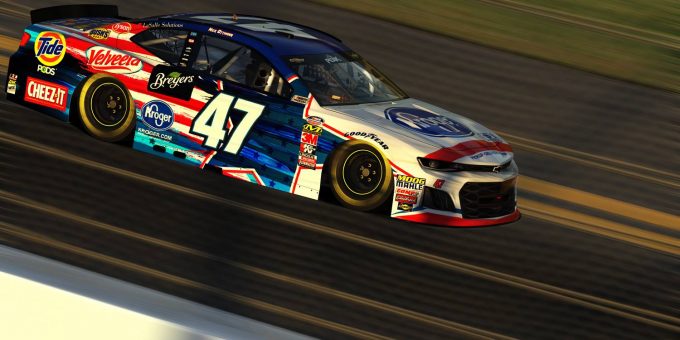 In the eNASCAR PEAK Antifreeze iRacing Series, 47 different drivers have been able to win a race, but very few have been able to do it frequently throughout their career. Two weeks ago, we learned more about one of those few drivers in our first edition of "Life in the Virtual Fast Lane" with Michael Conti. He's found victory lane 9 times in his career, a mark that only four other drivers have been able to surpass. And this week, we feature one of those four drivers: Nick Ottinger.
Ottinger is 24 years old and hails from Orlando, Florida but currently resides in Claremont, North Carolina. 2019 is his 8th season in eNPAiS competition and he ranks 2nd all-time with 13 career victories, including 6 in 2013. Ottinger has finished in the Top-6 in the championship standings five times with a career-best 3rd place run in the 2013 and 2014 seasons. In the first ever eNPAiS draft, Nick Ottinger was selected 8th overall by NASCAR team JTG Daugherty Racing.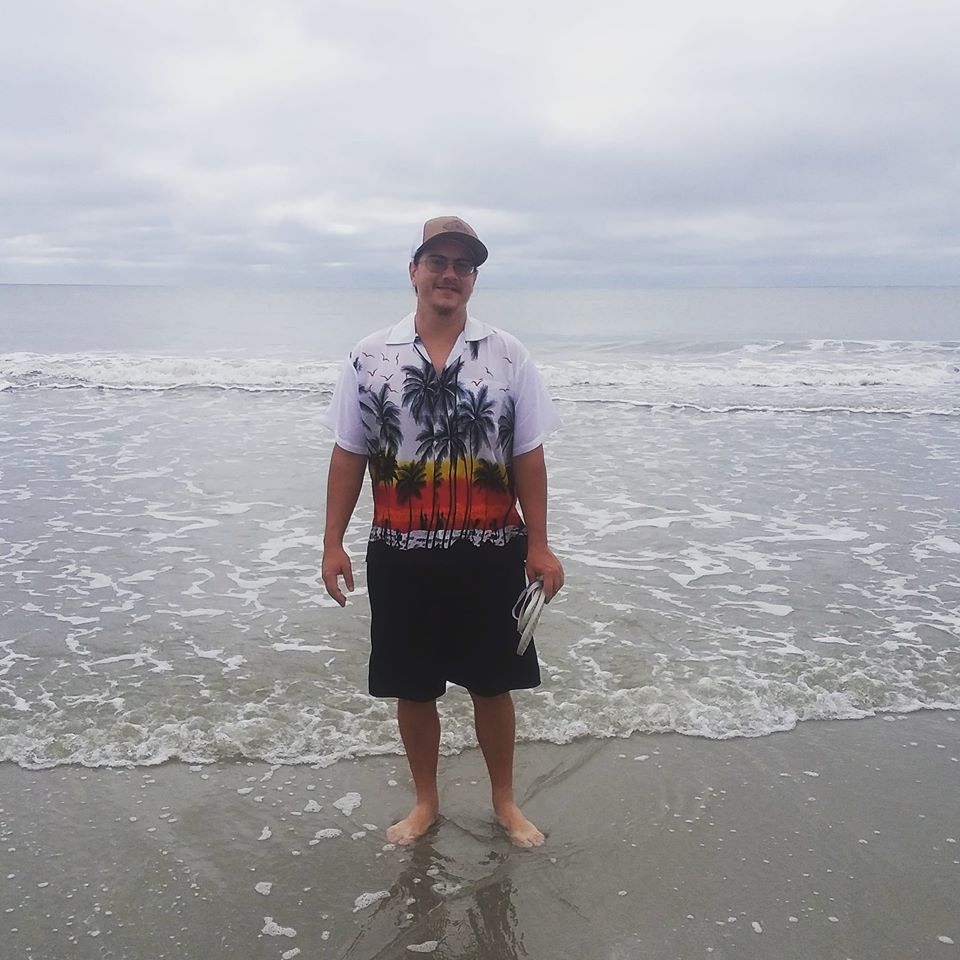 Q: How were you exposed to the world of motorsports?
Nick Ottinger: When I was born, I had an issue with blood being pumped in and out of my heart. I needed to have open heart surgery at 13 years of age. Recovery was to be around two months for me, so to pass the time, one of my brothers bought me a PS3 for me to play on. One of those games he happened to get for the system was NASCAR '09 and I didn't really know too much of what NASCAR was. Sure, I briefly saw my dad watch racing on the weekends, but I didn't really care to sit and watch with him until I experienced a racing-type atmosphere.
Q: What was the first race you watched or attended?
Ottinger: The first race I attended was a Charlotte Truck race back in 2010. I remember it because before we went to the event, my dad promised me that if we finished putting mulch around all the trees that we planted the prior day, then he would take us to go watch the Truck race. Needless to say, that was probably the quickest I've ever done any type of landscaping.
Q: How did you get into iRacing?
Ottinger: This actually piggyback's to a previous answer to some extent. When I raced online on NASCAR '09, I met Michael Conti. mike and I races each other quite a bit via league racing. One day he mentioned to me about this simulation called iRacing. He showed me a few videos and I just decided to pull the trigger and try it for myself. So thanks to the 2014 PEAK champ, he had to deal with me on the virtual track on iRacing, too.
Q: Then it is very fitting to have you two as our first featured drivers! Many professional race car drivers use iRacing, like eNPAiS regular Timmy Hill. Have you had the chance to race with any others?
Ottinger: I've had the pleasure to race against some of the likes of Tony Stewart, Chase Elliott, Brandon Jones, Kevin Swindell, and two who really influenced my iRacing career; Cale and Bubba Gale. When I first started on iRacing, I was 15 years old. My normal day would be go to school, come home, and jump straight to the iRacing service on my laptop and do some races. I met Cale in a street stock practice session one night and we raced each other bumper to bumper for so many laps without wrecking. Cale and his dad, Bubba, were involved in developing younger kids at local short tracks across the southern states and on iRacing as well. cale approached me about starting a sim-racing team in August of 2011 and wanted to be part of Gale Force Sim Racing. Cale and his dad provided a lot of knowledge on how to approach many racing situations, but more importantly ways to handle my attitude in key situations.
I'd also like to talk about Tony Stewart and how I got to race him. Mobil 1 decided to do a small promo with Tony on iRacing, involving a lot of the PEAK drivers. This was a big deal to get to race a real NASCAR Cup driver at that time. A lot of other drivers wanted to race like they would race in any PEAK race. Me, not so much. I wanted to race Tony every lap I could. It may have been a bad idea as I helped spin him out on the exit of one of the corners. Sorry Tony, hopefully you don't remember that happening!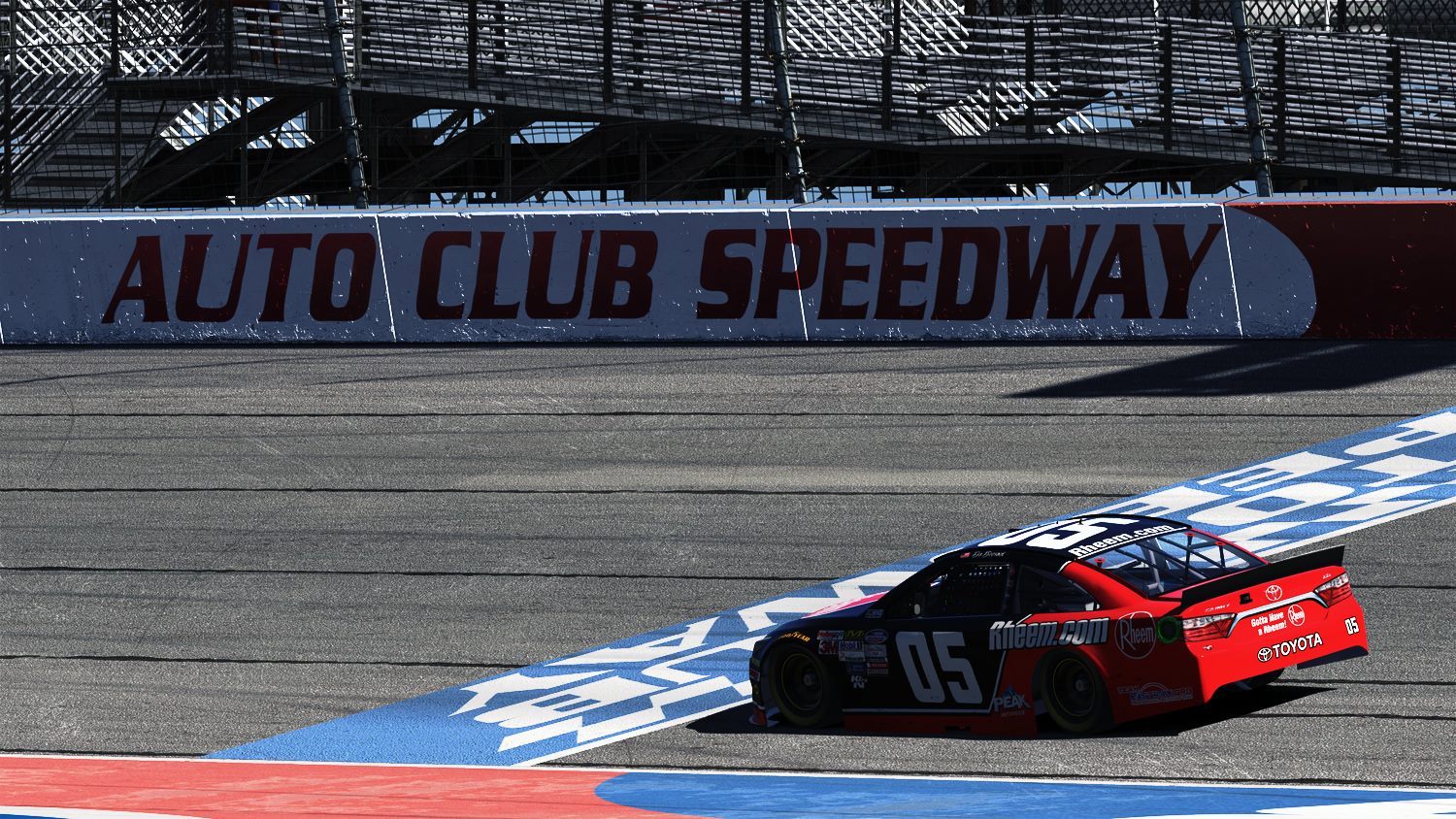 Q: Who is your favorite driver?
Ottinger: Kyle Busch. Love how hard and smart he races. He may not get the job done each race, but you can never count him out.
Q: What does it mean to you to race for JTG Daugherty Racing?
Ottinger: Extremely excited, proud, and humble to get to represent JTG Daugherty Racing and their partners. Proud because of all the people at JTG, they have already treated me like family. Excited because the people at JTG Daugherty are so invested in helping grow our eSport to a big level. And humble because of how much time I invested into iRacing, the hard work paid off with representing a great team.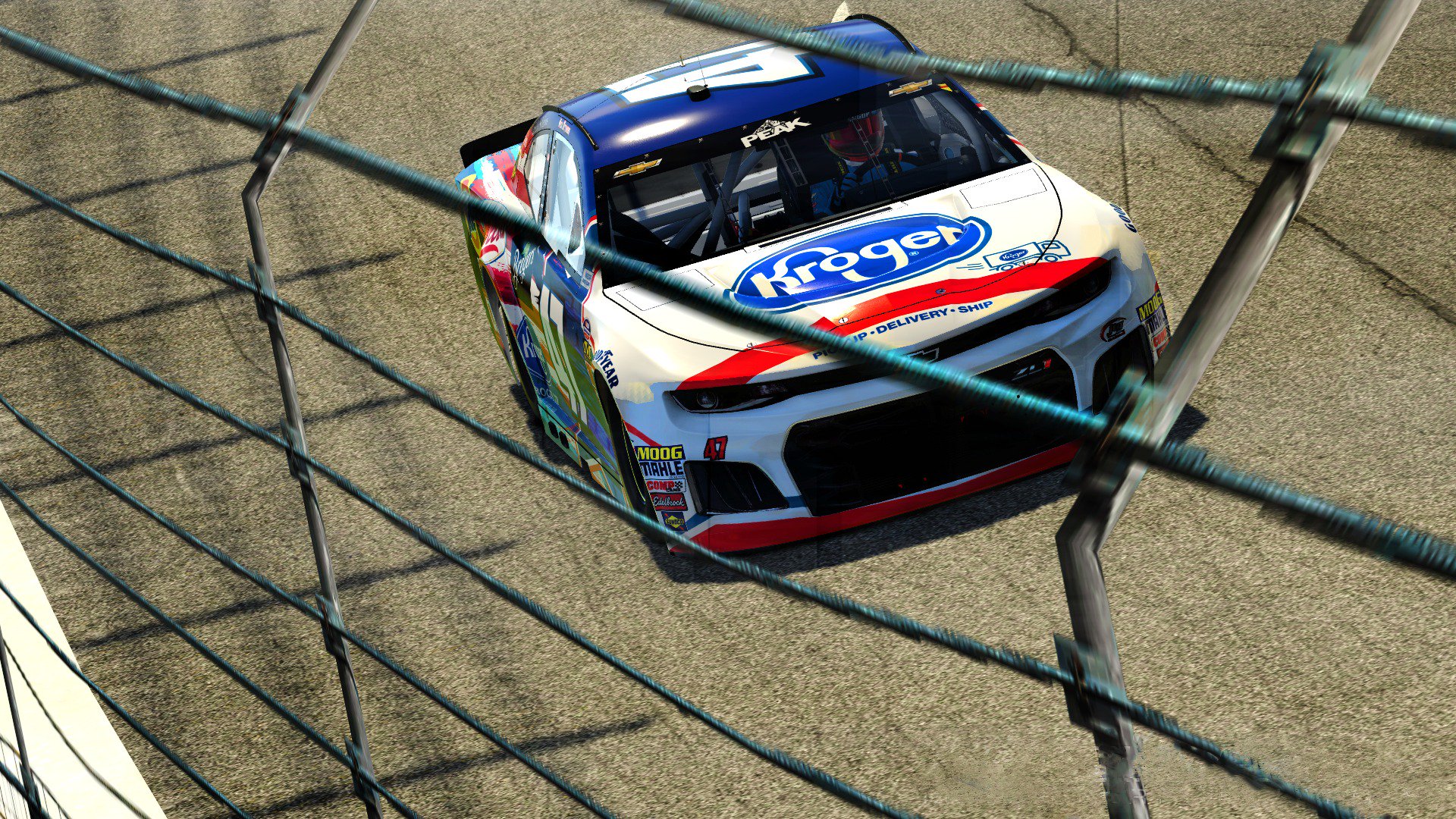 Q: What has changed for you since that draft day?
Ottinger: A bigger itch to perform each week, frankly. Having such a respectable team to represent makes me want to exceed expectations on the track. Social media growth has been one – if you'd like to follow on Twitter, @NickOttinger.
Q: What is your favorite track to race on?
Ottinger: Watkins Glen. Absolutely it is my favorite because of the technical aspect of each fast section of the track. A big stock car is fun to slide around there.
Q: What is your favorite car to race on iRacing besides the Cup cars?
Ottinger: It's between the Dirt Super Late Model and Dirt Midget car. I've grown to like dirt racing after really understanding how much it takes to just get around one of the tracks. The throttle control you need to be fast in the Dirt Midget is why it is high up on my list of cars to drive.
Q: Have you had the chance to race anything in the real world?
Ottinger: I have not, to be honest.
Q: If you could have the opportunity to, in what form of racing would you like to try?
Ottinger: Few answers to this: Off-road racing would be fun. I watch off-road racing a fair amount and it really just looks like so much fun. Local short track racing would be high up on that list. I am a sucker for running short tracks on the iRacing service and that would be where I would like to start. If I had the opportunity, like any PEAK driver would, it would be to run Cup events on Sundays. No question.
Q: So if you could race any car on any track, what would it be?
Ottinger: Nice question. I would be inclined to say the Cup car at a track like Watkins Glen or Sonoma because of how technical and committed you would have to be. However, I would really like to drive a Pro-2 or Pro-4 truck on any dirt road course.
Q: What are some of your favorite paint schemes, past or present?
Ottinger: My favorite scheme is one I ran in our 2017 PEAK Darlington event. It was a special one to me as it paid homage to my dad and his racing days in the 80's at Hialeah Speedway down in southern Florida. It brought back a lot of memories for my dad as he got to see something he invested so much time in when he was younger. When I told him I had an idea to run a car with his scheme on it, he was super excited and I really don't think any scheme will come close to it.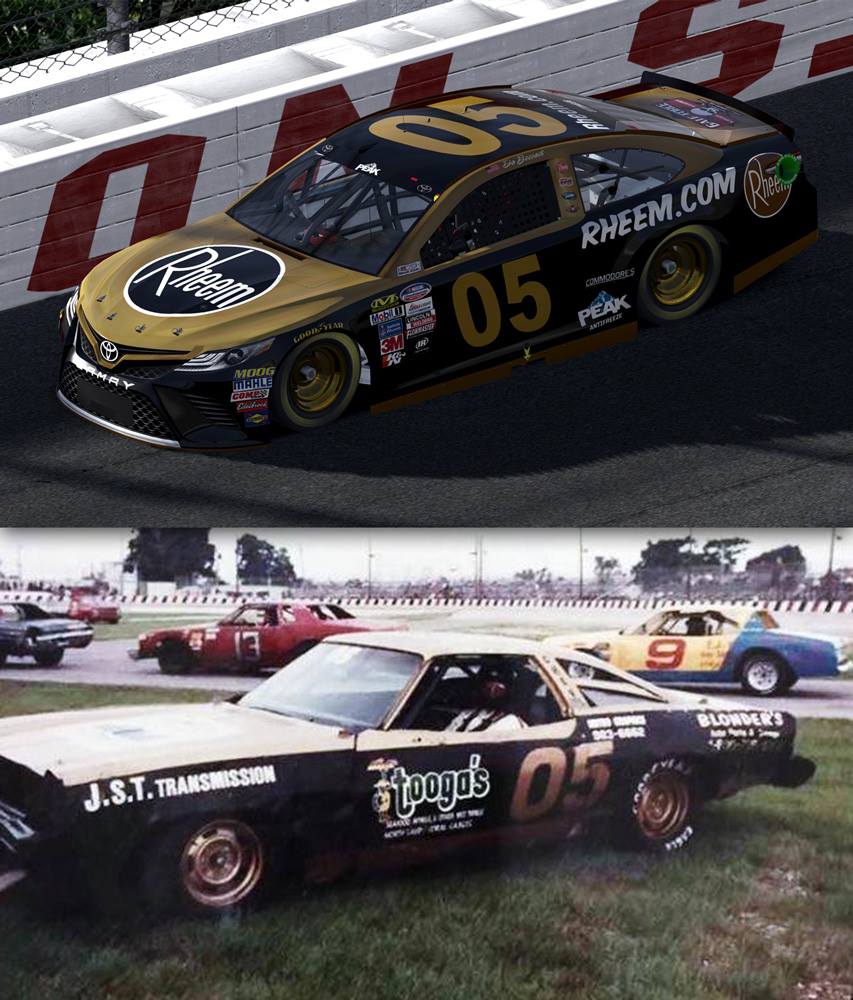 Q: What would you say is your favorite NASCAR memory?
Ottinger: Favorite NASCAR memory would have to be Jimmie Johnson vs. Jeff Gordon at Atlanta in 2011. The pure skill it took to drive around there on the edge for so many laps was so impressive.
Q: What about iRacing? What's your favorite sim racing memory?
Ottinger: There are a lot of good ones that I've had the privilege to have. The top one would be winning Daytona in 2018 with my team. It's hard to finish a Daytona event for obvious reasons, but the teamwork we have with some teammates to achieve that victory really propelled the significance for it.
Q: And what other sim racers do you work well with?
Ottinger: I've worked with my Crew Chief Matt Holden since I began running in the PEAK series in 2012. He has really propelled our team so much throughout the years. Matt Bussa I have worked with since 2013 as well. We've raced as teammates at Gale Force Sim Racing for many years. Our friendship has grown on and off the track, which is a quality that you are starting to see more of in the sim-racing world.
We started working with Michael Conti and Brian Schoenburg, we call him the old lady of the group since he's the oldest, in the middle of 2017. That really excelled our whole program. We cut up a bit, but we all share the same goals, work ethic, and aspirations for each other.
Christian Challiner is a new teammate of mine at JTG Daugherty Racing and our friendship has grown a lot since we were drafted to the same team. Christian is a guy whom I have always respected in our series as he has always raced me clean and respectful. On top of that, he's really been a great teammate. I mean, he did push me to a 4th place finish at Daytona in the season opener.
Q: You're sitting at a table for three. Who would you want to join you, living or deceased?
Ottinger: That is a great question. I would have to go with my grandfather and my dad. My dad has told me stories about my grandfather, like how he wrote a couple hit songs for Bill Haley & The Comets (Rock Around the Clock). I would love to hear from my grandfather about what it was like to be part of that band. I would be interested to see how his relationship with his dad would be. My dad is my best friend and someone who I look up to everyday, so it would be impossible to not have him at that table with me.
Q: What is one thing you want to bring to iRacing?
Ottinger: I read your first [feature] with Michael Conti and I would have to agree with his take. Scan a NASCAR stock car from the mid-80's and bring it to the iRacing service, it would be fantastic to race. Pro-2 and Pro-4 trucks would have some nice road dirt tracks. I would love to have them so I could attack some jumps!
Q: What goals do you have in the racing and/or iRacing industries?
Ottinger: iRacing-wise, no question it would be to finally get that PEAK championship that has eluded me for years. I feel like the Mark Martin of the series with not getting that championship, sorry Mark. I want to be one of the names people think of when it comes to conversations involving NASCAR eSports & iRacing.
Expanding our iRacing eSport is a big goal I have. It will only get better if we get more exposure and more organizations into it as that will help expand us as an eSport.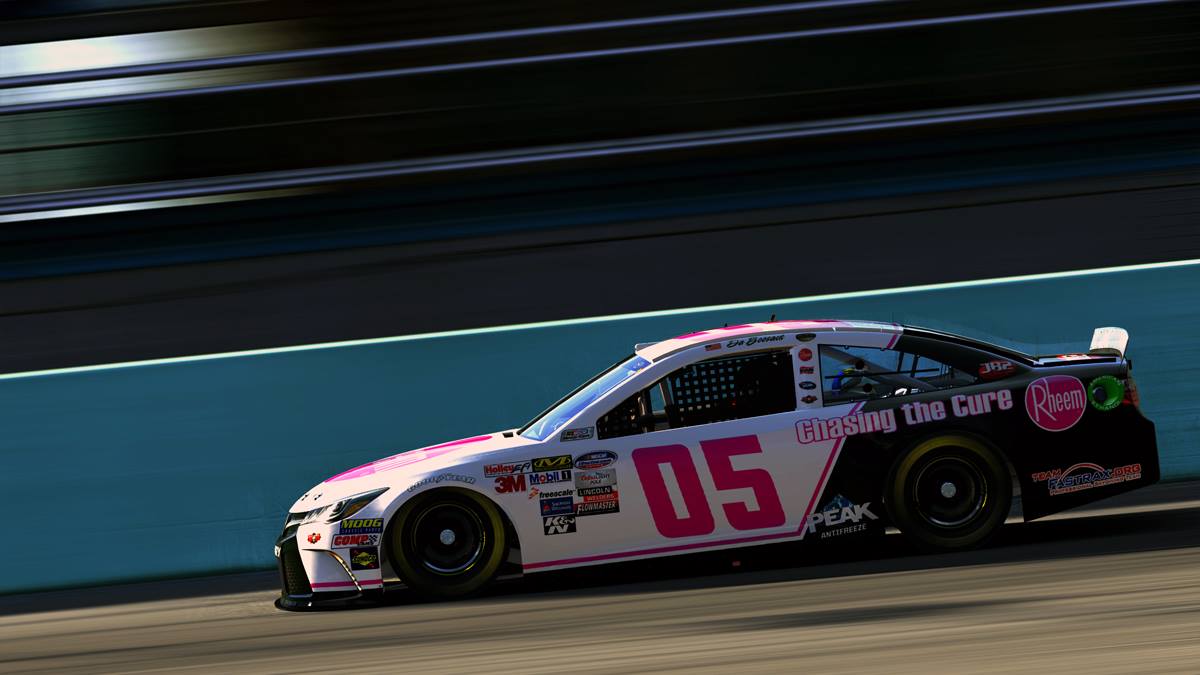 Q: One final question, what advice would you give to those wanting to start getting into iRacing whether it's a racer or as a fan?
Ottinger: My advice to new sim-racers would be – be positive. Have fun and be patient. There is nothing wrong with things taking time, whether that is accomplishing something or not. Take your time and learn each car before moving on to the upper ranks. Familiarize yourself with that car and learn about it via setups and driving tendencies. Treat it like a marathon, pace yourself because they don't get easier later.
As a fan – enjoy and support whomever you like to watch. we enjoy engaging with our fans, it's what makes racing much better in my opinion. Having fans support you through whatever race and it's challenges. I would be inclined to have new fans root for the driver of the #47 Kroger Chevrolet Camaro ZL1 in the PEAK series, though!
Special thanks to Nick Ottinger for his time and cooperation in conducting this interview. Infield Scoop wishes him the best of luck in the 2019 eNPAiS season and beyond!
The eNASCAR PEAK Antifreeze iRacing Series returns on Tuesday, March 12 at 9pm ET at Auto Club Speedway. The next edition of "Life in the Virtual Fast Lane" will feature Burton Kligerman eSports driver Ashton Crowder on Tuesday, March 19.