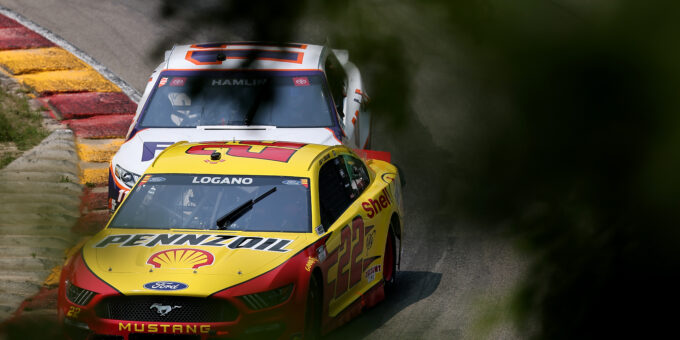 NASCAR finds itself searching for a new 4th of July tradition after moving the 2nd Daytona race to the regular season finale. A track with "America" in the name might just seem like the perfect fit. Road America, a 4.048-mile road course in Elkhart Lake, Wisconsin, has been a staple of the NASCAR Xfinity Series for a dozen years now but will finally host a NASCAR Cup race once again after a 65-year hiatus.
It's not often one could say that Tim Flock is the defending winner of a race these days. Back in 1956, when the NASCAR Cup Series last ran at Road America, the course was listed as a 4.1-mile track. Marvin Panch led the most laps in that race before the 2-time Cup champion Flock took the checkered flag for what would be the 39th and final time in his career.
Now, the NASCAR Cup Series will take on the narrow and challenging course in Wisconsin. With a combination of the Xfinity Series having Road America on the schedule since 2010 and the younger generation of drivers flowing into the Cup Series at a faster rate in recent years, many drivers in Sunday's Jockey Made in America 250 Presented by Kwik Trip will have more experience than perhaps many might assume.
AJ Allmendinger, Michael McDowell, Christopher Bell, Austin Cindric, and now Kyle Busch have all won Xfinity Series races at the 4-mile road course and are in the Cup field on Sunday. Other drivers who enter Sunday with prior Road America experience include Kurt Busch, who raced for Kyle Busch Motorsports in a part-time schedule in 2012. He drove to an 8th place finish at Road America. That experience may have proved useful as the elder Busch brother led the one and only practice and was the only driver to put down a lap under the 134-second mark.
Austin Cindric and AJ Allmendinger, both former Xfinity Series winners at Road America, are in Sunday's race in part-time efforts with their respective teams attempting to play spoiler for Cup drivers trying to earn more stage and playoff points. Both Cindric and Allmendinger were among the Top-10 fastest in practice.
Kyle Busch was, at the time, the fastest driver in practice without previously racing at Road America in the Xfinity Series. However, he had participated in the Xfinity practice the day before Cup practice, acquiring valuable track time. With that in mind, the fastest driver in practice without Xfinity experience at Road America was Denny Hamlin.
The Jockey Made in America 250 Presented by Kwik Trip will be at 2:30p ET on NBC
(Featured Photo by James Gilbert/Getty Images)