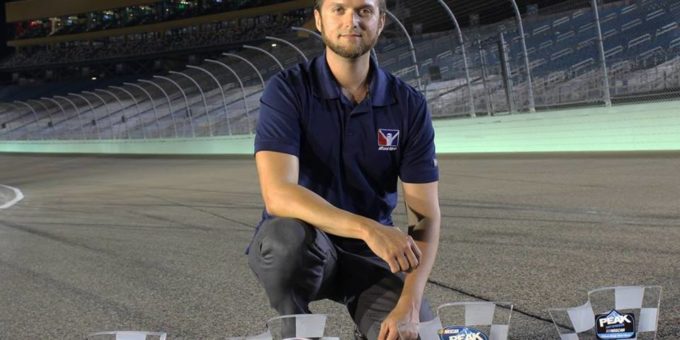 Jimmie Johnson. Scott Dixon. Lewis Hamilton. Each of these drivers have found dominance in their respective forms of motorsports. Every style of racing has their own star that has either raised or set the bar for everyone else. iRacing is no different. Ray Alfalla has proven time and again that he is the man to beat in the eNASCAR PEAK Antifreeze iRacing Series. He has won 15 percent of the races in the series near 10 year history and is the only driver to win multiple championships. In fact, he has four. With a series record 24 career victories, Alfalla has almost twice as many trips to victory lane than 2nd best.
2019 may not have started the best for Alfalla, who currently sits 12th in points, but one can never count out the driver who has never experienced a winless season. With the backing of the legendary Wood Brothers Racing, who picked him first overall in this year's draft, Alfalla looks to win back-to-back championships for the second time in his career. Infield Scoop had the privilege to get to know more about the sim racing expert and what he loves about iRacing.
Q: To start off, how were you exposed to the world of motorsports?
Ray Alfalla: I watched motorboat racing on TV when I was a toddler, and from what my parents say, I was hooked to the TV the entire time.
Q: What was the first NASCAR race you watched or attended?
Alfalla: The 2005 season-finale at Homestead-Miami Speedway.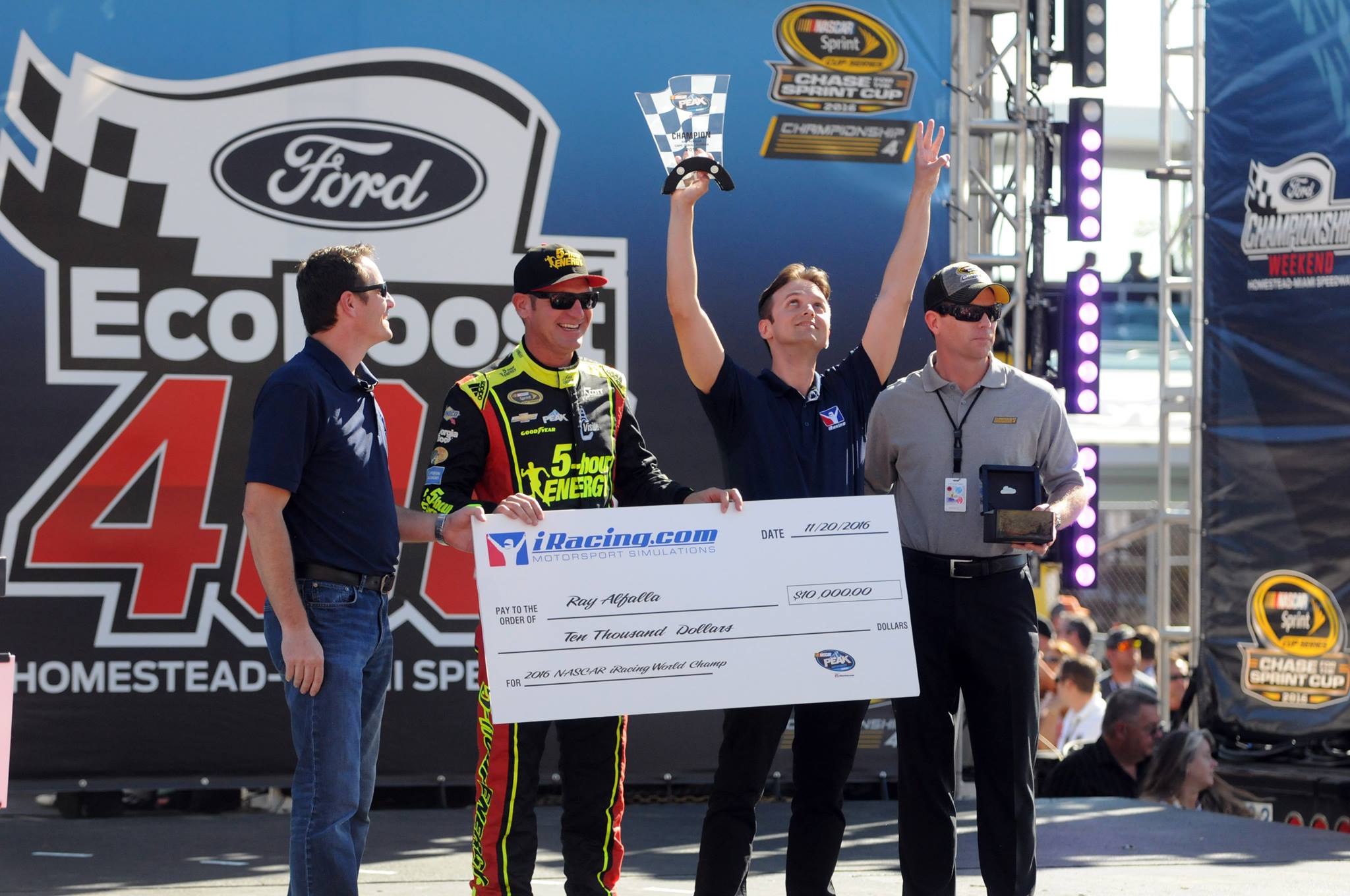 Q: How did you get into iRacing?
Alfalla: I was racing online on NASCAR Racing 2003, and naturally heard about the release of iRacing, so I joined during the Beta release in May of 2008.
Q: Many professional race car drivers around the world use iRacing. Who are some you've been able to race with, if any?
Alfalla: Going way back to 2003, I've raced against many of them, such as Dale (Earnhardt) Jr., Denny Hamlin, Martin Truex Jr., AJ Allmendinger, and Brad Keselowski. There's several more that are on iRacing at any given time.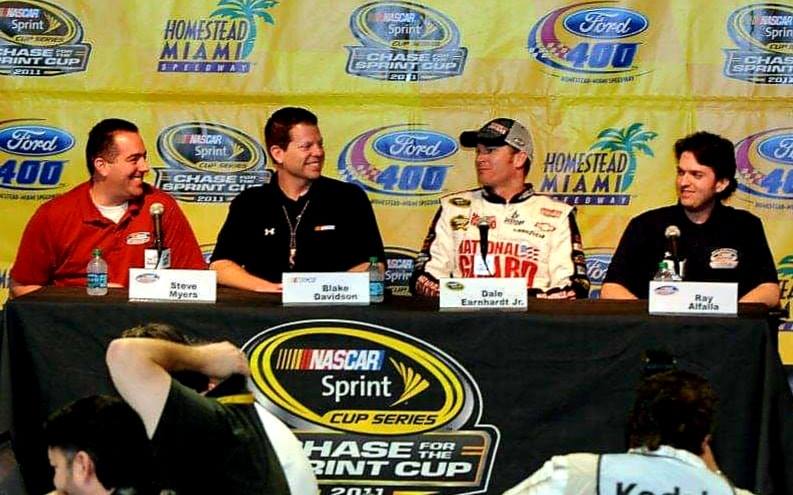 Q: Who is your favorite driver?
Alfalla: Lewis Hamilton
Q: What does it mean to you to race for Wood Brothers Racing?
Alfalla: It means I get to represent the most iconic team in NASCAR and run the 21 car made famous by drivers like David Pearson and Cale Yarborough, just to name a couple. Them coming into the eSports arena is really cool.
Q: You have won 4 championships throughout your career, how has each one been different for you?
Alfalla: Each title has a different story. The first one, I was in disbelief. The second, consecutive, had me thinking I'd never stop winning them! The third one was the most dominant season in series history, after placing second three consecutive years prior. The fourth one came after an incredible battle in the season finale. They're all equally special to me.
Q: What is your favorite track to race on?
Alfalla: Indianapolis or Darlington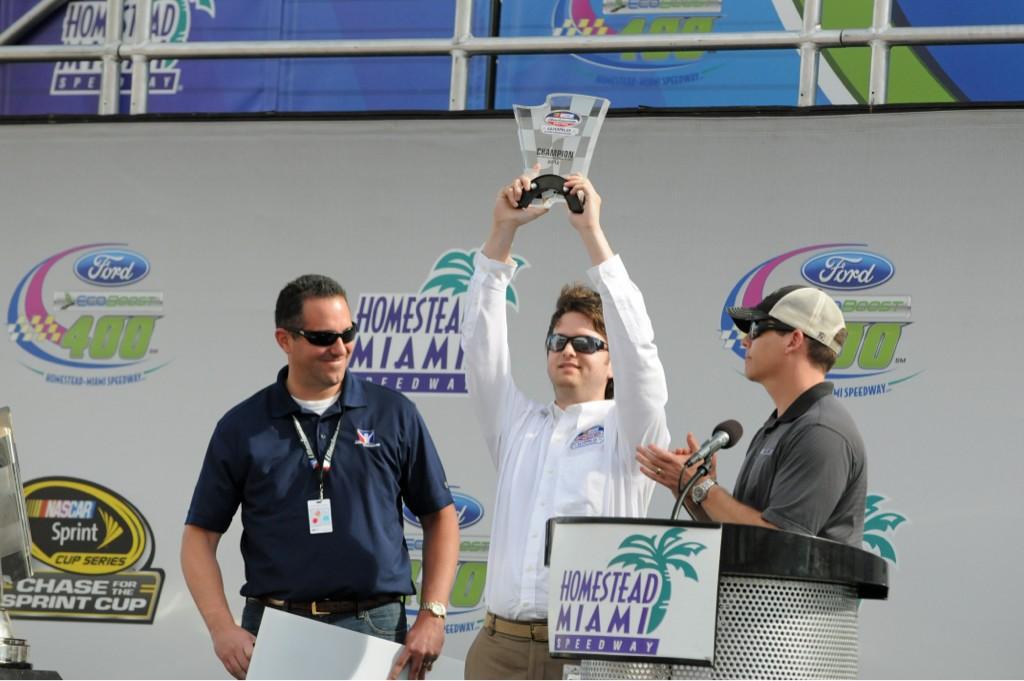 Q: What is your favorite car to race on iRacing besides the Cup cars?
Alfalla: I don't race much of anything else anymore with my busy work schedule, but I'm looking forward to off-road trucks!
Q: Have you had the chance to race anything in the real world?
Alfalla: I've done some Karting and Miata testing. Not much, but I'm always looking for the next opportunity.
Q: If you could race any car on any track in the real world, what would it be?
Alfalla: NASCAR at Homestead-Miami, simply because it's my home track and I've watched many races there from the sidelines. Racing a stock car around there would be something I'd love to experience.
Q: what are some of your favorite paint schemes, past or present?
Alfalla: Anything from when I started watching as a kid in the 90's, Jeff (Gordon)'s 24, Rusty (Wallace)'s 2, Dale (Earnhardt)'s 3.
Q: What is your favorite scheme you've raced?
Alfalla: That's a tough one. . . anything that visited victory lane!
Q: What is your favorite NASCAR memory?
Alfalla: Going to my first race in 2005, watching my favorite driver Rusty Wallace run his final race. I'll never forget the first time I heard the cars roar by me!
Q: What is your favorite sim racing memory?
Alfalla: Not one in particular, but overall it's got to be the memories made along the way with all the friends I've met through sim racing.
Q: What sim racers do you work well with?
Alfalla: The guys and gals at Slip Angle Motorsports.
We had a great time @prokartexp last night with @TeamSlipAngle! #karting pic.twitter.com/UY6wG3l7Cy

— Ray Alfalla (@rayalfalla) April 16, 2019
Q: What is something that you're working on outside of sim racing that you're proud of?
Alfalla: My health and fitness, and overall journey of self-improvement.
Q: You're sitting at a table for three. Who would you want with you at your table, living or deceased?
Alfalla: I have to go with my parents. They've always been there for me, and are the two people I can trust with my life.
Q: What is one thing you want to bring to iRacing?
Alfalla: Big LAN tournaments with big money on the line.
Q: What goals do you have in the racing and/or iRacing industries?
Alfalla: For it to continue to grow, and be a major player in drivers getting opportunities to go racing in the real-world. There are many talented drivers on iRacing that don't have the deep pockets to go racing.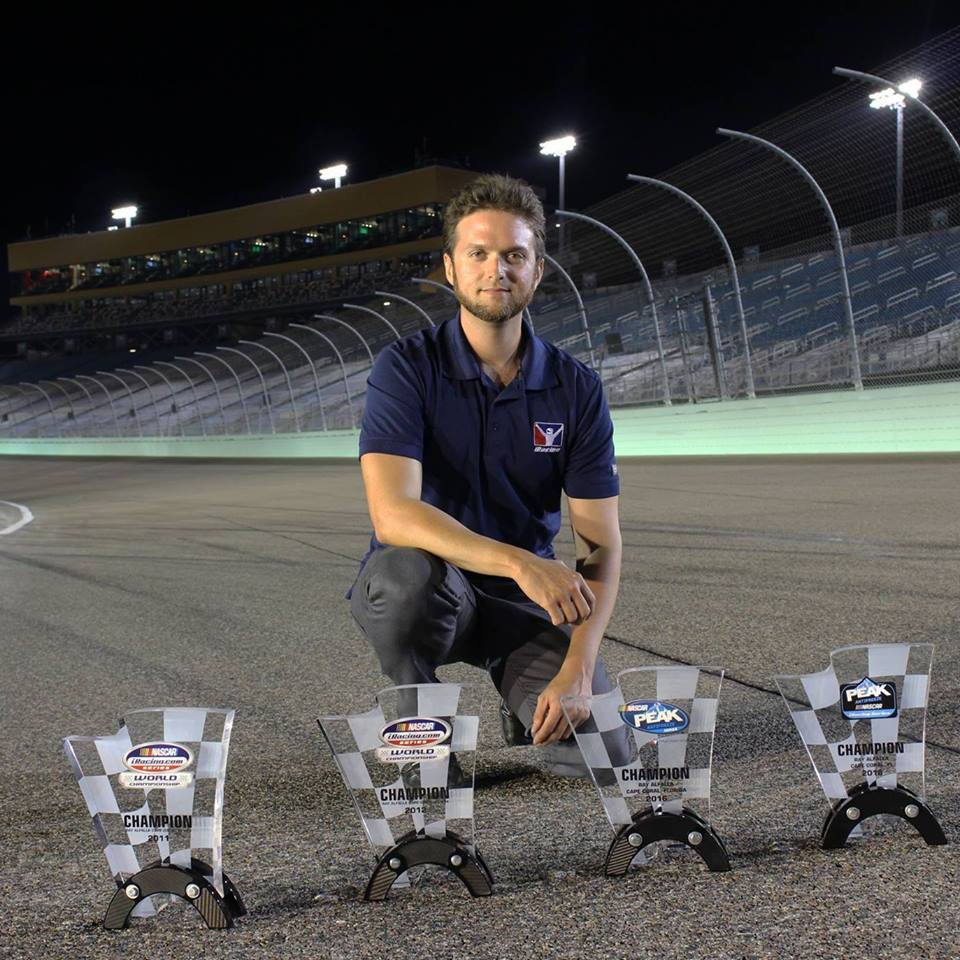 Q: One final question, what advice would you give to those wanting to start getting into iRacing, whether as a driver or as a fan?
Alfalla: Watch the fast drivers in every session closely, and try to emulate what they do. Also, check out virtualracingschool.com for coaching and all sorts of data to improve your driving.
Special thanks to Ray Aflalla for his time and cooperation in conducting this interview. Infield Scoop wishes him the best of luck in his quest for a fifth eNPAiS championship.
The eNASCAR PEAK Antifreeze iRacing Series returns on Tuesday, April 23 at 9pm ET at Talladega Superspeedway. The next edition of "Life in the Virtual Fast Lane" will feature JTG Daugherty Racing eSports driver Christian Challiner on Tuesday, April 30.