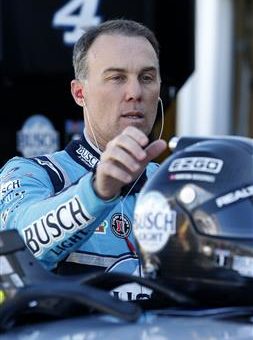 The 2014 NASCAR Cup Series champion and 49-time race winner Kevin Harvick has confirmed to NASCAR media members at Daytona that he has extended his Stewart-Haas Racing contract through the 2023 season, a 2-year extension. He confirmed the extension during a breakout media session in the media center.
Four more seasons (at least). Kevin Harvick confirms that he has signed an extension with Stewart-Haas Racing through 2023. pic.twitter.com/6e6QsqzeyD

— FOX: NASCAR (@NASCARONFOX) February 8, 2020
The 44-year old California native is entering his 20th full-time season of NASCAR Cup Series racing and his 7th with Stewart-Haas Racing. After spending a majority of his career with Richard Childress Racing, taking over the seat from the late Dale Earnhardt, Harvick has enjoyed great success with SHR since joining in 2014. In 6 seasons, the veteran scored 26 of his 49 career wins and a NASCAR Cup Series championship in his first season with the team.
In recent years, Harvick expanded his resume by involving himself in media providing color commentary for select Xfinity Series events as well as his own SiriusXM radio show "Happy Hours" with Matt Yocum. However, Harvick had recently stated that he would be taking a step back from these roles
.@KevinHarvick is stepping back from his broadcasting roles with @FoxSports and @SiriusXM this year to focus on his family and driving.

🗨Harvick: "Although I love doing TV and radio, stepping back allows me to spend more time with my family and to spend more time with my team." pic.twitter.com/72kJzaAyur

— Adam Stern (@A_S12) February 6, 2020
Harvick will be chasing his 2nd Daytona 500 victory next weekend, having won the event in 2007 while racing for Richard Childress Racing.