Each week in the NASCAR season, usually on Monday, we will be looking through the top drivers in each of the three NASCAR National Series, ranked by their performance as of late as well as how they look heading into each race. These rankings are determined by looking through results of the last several races as well as their stats such as driver ratings and loop data. Perhaps the largest factor considered, as with many power rankings in the sports world, are opinions. These are my own thoughts and odds are, you're going to disagree with where some drivers are ranked and who may be left out! I'll only show the Top-20 in the NASCAR Cup Series and Top-10 in the Xfinity and Truck Series. Readers are invited to place their own rankings!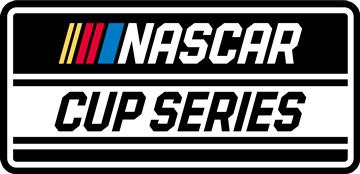 1. #18 Kyle Busch – Joe Gibbs Racing, Toyota
It's hard not to start the rankings with the champion himself. The now 2-time and defending NASCAR Cup Series champion Kyle Busch may have experienced a 21-race winless drought in the 2nd half of 2019, but it wasn't a slump by any means. The younger Busch brother scored 8 Top-5s and 13 Top-10s in that span and still managed to finish the season with the best average finish of 8.9. His championship offseason included participating in the Rolex 24 at Daytona and launching his own energy drink brand.
2. #19 Martin Truex Jr. – Joe Gibbs Racing, Toyota
In the last three years, Truex has averaged a championship points finish of 1.67 in an intensely competitve playoff format. In 2019, he posted a series-leading 7 victories, just one shy of his career-best 8 during his 2017 championship season. Clearly, Truex had no problem adjusting to the move to Joe Gibbs Racing. The only reason he isn't #1 in our preseason rankings is the surprise departure of crew chief Cole Pearn. Former lead engineer James Small will take over on top of the pit box in 2020. I don't expect it to take long for the two to find similar success, however.
3. #4 Kevin Harvick – Stewart-Haas Racing, Ford
Fresh off a contract extension through 2023, series veteran Kevin Harvick has been one of the most consistently competitive drivers over the last six seasons. Since joining Stewart-Haas Racing and being paired up with Rodney Childers, Harvick has earned 26 of his 49 career wins with SHR, including 4 in 2019, and won the 2014 Cup Series Championship.
4. #11 Denny Hamlin – Joe Gibbs Racing, Toyota
Denny Hamlin is coming off a career year in 2019 but unfortunately came short of a championship once again. He won six races last year and finished in the Top-10 a career-best 24 times with an average finish of 9.5, also a career-best. Entering his 15th full-time Cup season, Hamlin's 37 career wins puts him tied for 22nd all-time. Only two drivers have more wins with zero championships, and they're both in the NASCAR Hall of Fame (Junior Johnson and Mark Martin).
5. #22 Joey Logano – Team Penske, Ford
Joey Logano's 2019 season wasn't that far off statistically from his 2018 championship season. Only one less win, one less Top-5, and five less Top-10's as well as an average finish that went from 10.7 to 10.8. Now he has Brad Keselowski's old crew chief Paul Wolfe on top of the pit box. Wolfe is also no stranger to a Cup Series championship, making this combination one to watch closely. After a win in Thursday's Duels, Logano's 2nd consecutive, he's earned a top-5 spot in the rankings
6. #12 Ryan Blaney – Team Penske, Ford
Ryan Blaney has been improving each and every season in his career so far, increasing his Top-5 and Top-10 total, and lowering his average finish. Blaney finished the year with 2 Top-5's in the last 4 races of the season and driver ratings in the triple digits in 3 of the last 4. With championship-winning crew chief Todd Gordon now working with the young Blaney, he is poised to carry this momentum into the 2020 season.
7. #42 Kyle Larson – Chip Ganassi Racing, Chevrolet
Perhaps no one had a busier off-season than Kyle Larson. Keeping his competitive spirit alive and strong, he's raced in New Zealand, won the Chili Bowl, and raced against the big stars in the World of Outlaws. A contract year for the California-native, he's a talent a lot of team owners will be watching should he become a free agent.
8. #24 William Byron, Hendrick Motorsports, Chevrolet
William Byron didn't know the meaning of sophomore slump. He never spent more than one season in either the Xfinity or Truck Series, and yet he still won a total of 11 races and an Xfinity championship. Byron earned 13 Top-10 finishes in 2019 along with 5 poles. He improved his average finish by over 7 positions, a sure sign that pairing him with 7-time champion crew chief Chad Knaus was a great move by Hendrick Motorsports. He's already off to a great start to 2020 as he ended up in Victory Lane in the Qualifying Duel, placing him 8th in this ranking.
9. #20 Erik Jones – Joe Gibbs Racing, Toyota
Despite a rough playoff run that saw Erik Jones finish last among the 16 competitors, Jones was able to finish the year on a high note with several strong Top-10 runs. His three teammates combined to win 18 races, half of the 36-race schedule. With standards that high, it's difficult not be the odd man out. However, with the solid finish to end 2019, overcoming a long slump of DNF's and poor runs, and a win in the Busch Clash, expect to see a bit more from the Michigan-native in 2020.
10. #1 Kurt Busch – Chip Ganassi Racing, Chevrolet
The elder Busch brother has quietly found Victory Lane in six straight seasons with two different teams. The 2004 NASCAR Cup Series champion enters his 2nd season with Chip Ganassi Racing. Busch spent half of the season finishing in the Top-10 in 2019, including in 4 of the last 7 races. In the first 10 races of 2019, he had 7 Top-10's.
11. #14 Clint Bowyer – Stewart-Haas Racing, Ford
The go-to party guy in the garage area was unable to find victory lane in 2019, but Bowyer did earn more Top-10's than in any season since the playoff format was introduced. His 9th place points finish was also his best in that span. While he may be past his prime after hitting the big 4-0, Bowyer has a new crew chief in John Klausmeier that could breathe some extra life into the #14.
12. #10 Aric Almirola – Stewart-Haas Racing, Ford
Almirola's cinderella 2018 season didn't translate into 2019, finishing 9 spots lower in the final point standings. However, the beginning of 2019 saw the #10 team finish in the Top-10 for six straight races, half of their 12 total Top-10's on the year. Now joined by Bowyer's old crew chief Mike Bugarewicz, Almirola looks to create another strong start to a season, and carry it through the year.
13. #88 Alex Bowman – Hendrick Motorsports, Chevrolet
Alex Bowman earned his first career victory at Chicagoland in 2019. Earlier in the year, he finished 2nd three times in a row. His three other top-5's in 2019 all came during the playoffs. With Nationwide leaving after 2019, Bowman's team had struggled to find sponsorship, but his on track performance shouldn't be impacted.
14. #2 Brad Keselowski – Team Penske, Ford
Why so low for the 2012 champion? It's been a rough several months for the #2 team. Sure, Keselowski won 3 races in 2019, but they all came in the first dozen races. The final 7 races saw the #2 in the Top-10 on only two occasions. Then in Speedweeks, an odd practice incident in the garage area and a frustrating wreck in the Clash hasn't been the best start. Keselowski is no longer is working with long-time crew chief Paul Wolfe as Team Penske rotated Jeremy Bullins over to the team. Bullins has worked with Keselowski in the NASCAR Xfinity Series, earning 14 race wins together.
15. #6 Ryan Newman – Roush Fenway Racing, Ford
Newman has been a breath of fresh air for the Roush Fenway Racing organization. In 2018, the 2 RFR Fords finished in the Top-7 a total of 7 times. In 2019, Newman doubled that number all by himself and earned a spot into the playoffs. Newman's consistency has been the story of his career, finishing all but one race last year. The 42-year-old from South Bend, IN looks to continue to improve Roush Fenway's results with a new teammate in 2020.
16. #48 Jimmie Johnson – Hendrick Motorsports, Chevrolet
2020 will be the 19th and final full-time season for the 7-time Cup champion Jimmie Johnson. Surely, many fans want to see him walk off and challenge for a series record 8th championship, the truth remains that it's been 95 races since he's won a race. Johnson is looking to come back after missing out on the playoffs for the first time in his career.
17. #9 Chase Elliott – Hendrick Motorsports, Chevrolet
It's incredibly difficult to place the most popular driver in NASCAR this low in the rankings after a 3-win season. However, the end of 2019 for the #9 of Chase Elliott was the definition of cringe-worthy. Three straight finishes of 32nd or worse in the Round of 8 caused Elliott to be eliminated from the playoffs. Elliott's playoff run was proving to be a strong effort following an astonishing comeback to win at the Charlotte Roval. If Elliott can turn his luck around in 2020, he'll be up in these rankings in no time at all.
18. #47 Ricky Stenhouse Jr. – JTG Daugherty Racing, Chevrolet
There is no better way to start a new chapter of your career with a new team than by winning the Daytona 500 Pole. Well, maybe winning the 500 would take the cake. Stenhouse has known the highest of highs and lowest of lows in superspeedway racing and its his chances of performing well this weekend that places him 18th in these rankings.
19. #21 Matt DiBenedetto – Wood Brothers Racing, Ford
Matt DiBenedetto won the hearts of race fans in 2019 when he nearly winning at Bristol mere days after being told he would be a free agent at the end of the season. He lost that day but the cheers from the crowd seemed louder than for the winner, Denny Hamlin, who said post-race "I have no doubt in my mind he's going to land on his feet…and if he isn't, all you car owners are idiots." Well Wood Brothers are no idiots. Paul Menard pushed the team to hire the 28-year-old from California, giving him perhaps the best opportunity of his career thus far.
20. #17 Chris Buescher – Roush Fenway Racing, Ford
It's a new (old) team for the 2015 Xfinity Series champion. Chris Buescher returns to Roush Fenway Racing for 2020, but it's the first time the two are together in the Cup Series. Buescher out-performed the #17 in 2019 while racing for JTG Daugherty Racing, finishing 20th in the final standings with an average finish of 17.8. Now racing for a team that's made the playoffs, and perhaps stronger manufacturer support, Buescher is set for a promising season.
Honorable Mentions: #3 Austin Dillon, #41 Cole Custer, #8 Tyler Reddick, #95 Christopher Bell, #13 Ty Dillon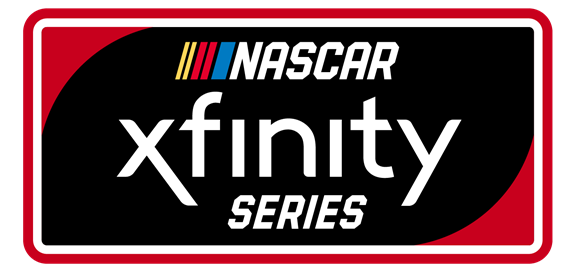 1. #7 Justin Allgaier – JR Motorsports, Chevrolet
The Big 3 of Christopher Bell, Tyler Reddick, and Cole Custer have all moved on to the Cup Series. Together, they won 21 of the 33 races on the schedule. With those drivers gone, the big question is: Who will take their place as the new "Big 3"? #1 contender for that spot should be Illinois-native Justin Allgaier. With 11 career wins and 6 Top-5 points finishes in his Xfinity Series career, Allgaier is a series veteran and consistent championship contender
2. #98 Chase Briscoe – Stewart-Haas Racing, Ford
Chase Briscoe is running solo in 2020 now that Cole Custer is moving up to Cup. Briscoe finished outside of the top-10 only seven times in 2019, and finished 5th in the final point standings. He's only ran one and a half Xfinity Series seasons and yet he already has 2 wins and 30 Top-10's. With the "Big 3" gone, he's a sure pick to help fill the void.
3. #22 Austin Cindric – Team Penske, Ford
Austin Cindric performed very strongly in 2019, with an average finish of 8.9. He earned his first career win at Watkins Glen then followed it up the very next race with another victory at Mid-Ohio. The road-racing ace will likely need to find similar success on the ovals to keep up with Allgaier and Briscoe.
4. #19 Brandon Jones – Joe Gibbs Racing, Toyota
Brandon Jones found victory lane for the first time in his 134th Xfinity Series race. He'll need to do better than his career best 9th place points finish if he's going to stay this high in the rankings, however. The Atlanta, GA native finished off the season with great momentum and is now the senior driver at Joe Gibbs Racing, with two rookie teammates.
5. #9 Noah Gragson – JR Motorsports, Chevrolet
Sponsored by Switch most of his career, Gragson switched from the Trucks to Xfinity in 2019 by switching teams, moving to JR Motorsports and Chevrolet from Kyle Busch Motorsports and Toyota. He had big shoes to fill as the #9 had won the championship for two consecutive years prior to his arrival. The #9 JR Motorsports team has won the drivers championship three times, all with series rookies. Gragson's rookie year wasn't able to find the same success. Still, he finished in the Top-10 on average two out of every three races and could be a threat to win some races with more experience under his belt
6. #20 Harrison Burton – Joe Gibbs Racing, Toyota
The son of NASCAR veteran and NBC broadcaster Jeff Burton, Harrison Burton failed to win a race in the Truck Series and missed the playoffs, but gets an opportunity to go Xfinity Series racing. He climbs into a successful Joe Gibbs Racing Toyota that Burton himself was able to drive to impressive Top-10 finishes five times in nine races last year. Now going full-time and for rookie of the year, Burton will attempt to show that success in the Truck Series isn't mandatory to do well in Xfinity.
7. #1 Michael Annett – JR Motorsports, Chevrolet
Michael Annett had a career year in 2019 that was over ten years in the making. Paired with crew chief Travis Mack, the Iowa driver won his first ever race in the season opener at Daytona. He went on to finish in the Top-10 19 times and finished 9th in the final point standings, short of his career-best 5th in 2012.
8. #10 Ross Chastain – Kaulig Racing, Chevrolet
The watermelon farmer Ross Chastain ran all but 15 races in the Cup, Xfinity, and Truck Series in 2019. To put in perspective, that's 77 of a possible 92 races, roughly 84% of all NASCAR National Series races. Workhorse only begins to describe one of NASCAR's biggest underdog stories in recent memory. Originally, he was meant to run for the Xfinity title, as he as since 2015. His success early in the Truck Series season encouraged him to switch and run for the championship there instead, where he came just one spot short in the final standings. This is Chastain's best full-time opportunity in the Xfinity Series, but it remains to be seen how well Kaulig Racing can perform with two full-time teams.
9. #39 Ryan Sieg – RSS Racing, Chevrolet
Ryan Sieg more than doubled his career Top-10 total in 2019, earning 12 of his career 21 Top-10's. His average finish improved by five positions from his previous career best, a testament to the team's extra support from Richard Childress Racing. How the success can continue for the underfunded team will be something to watch in 2020.
10. #11 Justin Haley – Kaulig Racing, Chevrolet
Haley finished 12th of the 12 drivers in the 2019 Xfinity Series playoffs, partially due to the worst two finishes of the season coming in the final three races. Haley returns to the growing Kaulig Racing in 2020 to improve on his 20 Top-10 season last year.
Honorable Mentions: #8 Daniel Hemric, #18 Riley Herbst, #51 Jeremy Clements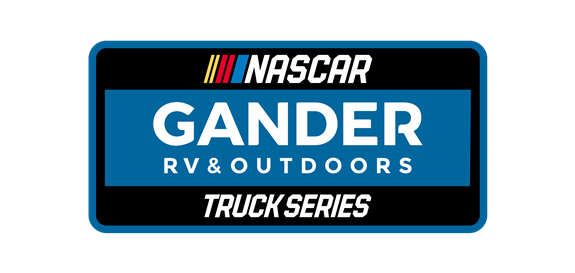 1. #52 Stewart Friesen – Halmar Friesen Racing, Toyota
The Niagara-on-the-Lake, Ontario driver Stewart Friesen was one race away from becoming only the second foreign-born champion in NASCAR National Series history in 2019. After almost two and a half seasons-worth of Truck Series competition that included six runner-up finishes, Friesen finally found victory lane at Eldora and then once again at the penultimate race in Phoenix. Now with an alliance with Kyle Busch Motorsports, an organization that has one 7 of the last 10 owner's championships, Friesen may be one of the championship favorites for 2020.
2. #88 Matt Crafton – ThorSport Racing, Ford
The 3-time and defending series champion Matt Crafton has participated almost 100 races more than any other driver in Truck Series history. It took him almost eight years before he captured his first career victory, and he's been one of the top-dogs ever since. Only the second driver to win a National Series championship without winning a race, Crafton made it to the championship finale and earned the title based on consistency.
3. #16 Austin Hill – Hattori Racing, Toyota
Perhaps one of the most surprising developments of 2019 was the success of Austin Hill. Hattori Racing Enterprises won the championship with Brett Moffitt in 2018, then made the switch to Hill for 2019, who only had 8 Top-10's and 1 Top-5 finish in his career at the time. In 2019, Hill won the first and last race, 4 total throughout the season, and finished 5th in the final point standings. He returns to the team in 2020 to build on the effort and possibly be a real championship threat.
4. #23 Brett Moffitt – GMS Racing, Chevrolet
The 2018 series champion can never be counted out in the Truck Series. In two full-time Truck Series seasons, Moffitt has earned 10 wins, 26 Top-5's, and 30 Top-10's in 46 races. It took him some time to get rolling with GMS Racing in 2019, but once they found their momentum, they never lost it. It would be surprising not to see this team in the Championship 4 at Phoenix.
5. #98 Grant Enfinger – ThorSport Racing, Ford
The 2019 Regular Season Champion had a rough go of it in the Round of 8. With the playoffs expanding to 10 teams this year, advancing through may prove to be even more difficult for the Alabama native. In 83 races, Enfinger has had 2 wins and 53 Top-10s. He returns for his 4th full-time season with ThorSport Racing.
6. #18 Christian Eckes – Kyle Busch Motorsports, Toyota
The 2019 ARCA Menards Series champion participated in 12 Truck Series races between 2018 and 2019. He earned 3 Pole Positions and 7 Top-10 finishes, with 3 of those being a Top-5 including the season-finale at Homestead. Kyle Busch Motorsports has had struggles performing with young talent since the promotions of Erik Jones and Christopher Bell. They were without a driver in the 2019 playoffs. Eckes is a proven talent that can likely turn things around for the organization.
7. #13 Johnny Sauter – ThorSport Racing, Ford
Sauter has won at least one Truck Series race in 10 different seasons, including the last four. After 3 years at GMS Racing where he won 13 races and the championship in 2016, he returned to his old team ThorSport Racing in 2019. Sauter won one race and scored the least amount of Top-10 finishes since his 2012 season. His 6th place points finish is also his worst since 2012. The 41-year-old will look to turn his season around in 2020 and add to his already legendary Truck Series career.
8. #99 Ben Rhodes – ThorSport Racing, Ford
Ben Rhodes may only be 22 years old but make no mistake, he is a relatively a series veteran. Entiering his fifth consecutive full-time season, all with ThorSport Racing, he missed out on the playoffs but was the "best of the rest" finishing 9th in points. With the playoffs expanding to 10 drivers in 2020, Rhodes could be given a better chance to make a run for the title.
9. #2 Sheldon Creed – GMS Racing, Chevrolet
Last year's Rookie of the Year runner-up had a much better second half of the season in 2019. After scoring just 4 Top-10's in the first half, Creed rallied to earn 7 the rest of the year, including back-to-back runner up finishes at Eldora and Michigan. In the final 9 races, Creed's worst finish was 12th, at Phoenix. He'd be higher in the power rankings if his final points position was better than 10th.
10. #21 Zane Smith – GMS Racing, Chevrolet
Rookie of the Year contender Zane Smith has only one Truck Series start on his resume; a 5th place finish at Gateway in 2018. In 10 races for JR Motorsports in the Xfinity Series, Smith tallied 7 Top-10 finishes and 2 Top-5's. In 2018, he also finished 2nd in ARCA Menards Series standings with 4 victories that season. Smith carries a lot of hype based on his limited performance in Xfinity last season and the GMS Racing equipment he'll race in.
Honorable Mentions: #51 Chandler Smith, #26 Tyler Ankrum, #38 Todd Gilliland