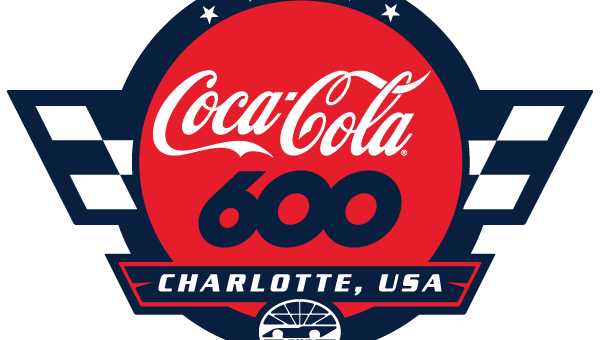 For the 28th time in his career, Kurt Busch topped the qualifying charts in what is currently the only scheduled qualifying session for the foreseeable future in NASCAR's return to action.
Busch beat Jimmie Johnson by just 0.009 seconds. Johnson has won the Coca-Cola 600 four times, no other active driver has won the event more than twice. This is the final full-time season for the seven-time Cup Series champion and very possibly the final time Johnson will compete in the 600-mile race.
Chevrolet dominated the speed charts, sweeping the top-6 spots along with seven of the Top-10. They include three of the four Hendrick Motorsports cars (#48 – 2nd, #9 – 3rd, #24 – 10th), both Chip Ganassi Racing teams (#1 – 1st, #42 – 4th), and both Richard Childress Racing teams (#8 – 5th, #3 – 6th).
Qualifying was halted on three occasions for an incident on the track. The #7 of Tommy Baldwin Racing have made their return along with NASCAR but ran into a snag during qualifying when JJ Yeley suffered a flat tire at the end of his run. It came as a result of a tire rub throughout his lap, an issue many teams seemed to have in their runs but no one else suffered a flat tire.
At the rear of the field will be two Ford drivers that both sit in the Top-10 in points entering Sunday night's race. Matt DiBenedetto qualified 33rd but will start at the back due to a backup car after slapping the wall coming out of Turn 4. While coming to the green flag, Aric Almirola's car broke loose and spun in almost the same spot as DiBenedetto. Almirola didn't suffer any damage from the spin, but failed to post a qualifying time and will start 40th.
Full Coca-Cola Starting Lineup:
| | | | | | | |
| --- | --- | --- | --- | --- | --- | --- |
| Pos | # | Driver | Team | Car | Sponsor | Time |
| 1 | 1 | Kurt Busch | Chip Ganassi Racing | Chevrolet | GEARWRENCH | 29.790 |
| 2 | 48 | Jimmie Johnson | Hendrick Motorsports | Chevrolet | Ally Patriotic | 29.799 |
| 3 | 9 | Chase Elliott | Hendrick Motorsports | Chevrolet | NAPA Auto Parts | 29.834 |
| 4 | 42 | Matt Kenseth | Chip Ganassi Racing | Chevrolet | McDelivery | 29.847 |
| 5 | 8 | Tyler Reddick # | Richard Childress Racing | Chevrolet | Alsco Uniforms | 29.850 |
| 6 | 3 | Austin Dillon | Richard Childress Racing | Chevrolet | Coca-Cola | 29.877 |
| 7 | 22 | Joey Logano | Team Penske | Ford | Shell Pennzoil | 29.925 |
| 8 | 19 | Martin Truex Jr. | Joe Gibbs Racing | Toyota | Bass Pro Shops / TRACKER / USO | 29.946 |
| 9 | 2 | Brad Keselowski | Team Penske | Ford | Miller Lite | 29.953 |
| 10 | 24 | William Byron | Hendrick Motorsports | Chevrolet | Liberty University Patriotic | 29.956 |
| 11 | 18 | Kyle Busch | Joe Gibbs Racing | Toyota | M&M's Red White Blue | 30.019 |
| 12 | 88 | Alex Bowman | Hendrick Motorsports | Chevrolet | ChevyGood.com / NOCO Patriotic | 30.020 |
| 13 | 11 | Denny Hamlin | Joe Gibbs Racing | Toyota | FedEx #SupportSmall | 30.027 |
| 14 | 20 | Erik Jones | Joe Gibbs Racing | Toyota | DEWALT Atomic Thank You | 30.033 |
| 15 | 95 | Christopher Bell # | Leavine Family Racing | Toyota | Rheem | 30.042 |
| 16 | 13 | Ty Dillon | Germain Racing | Chevrolet | GEICO Military | 30.059 |
| 17 | 47 | Ricky Stenhouse Jr. | JTG Daugherty Racing | Chevrolet | Kroger | 30.071 |
| 18 | 6 | Ryan Newman | Roush Fenway Racing | Ford | Roman | 30.072 |
| 19 | 17 | Chris Buescher | Roush Fenway Racing | Ford | Fifth Third Bank | 30.081 |
| 20 | 14 | Clint Bowyer | Stewart-Haas Racing | Ford | Rush / Mobil Delvac 1 | 30.095 |
| 21 | 77 | Ross Chastain (i) | Spire Motorsports | Chevrolet | AdventHealth | 30.150 |
| 22 | 4 | Kevin Harvick | Stewart-Haas Racing | Ford | Busch Light | 30.156 |
| 23 | 43 | Bubba Wallace | Richard Petty Motorsports | Chevrolet | US Air Force | 30.172 |
| 24 | 32 | Corey LaJoie | Go FAS Racing | Ford | ARK.io | 30.183 |
| 25 | 38 | John Hunter Nemechek # | Front Row Motorsports | Ford | YANMAR | 30.254 |
| 26 | 12 | Ryan Blaney | Team Penske | Ford | DEX Imaging | 30.313 |
| 27 | 34 | Michael McDowell | Front Row Motorsports | Ford | Love's Travel Stops | 30.324 |
| 28 | 41 | Cole Custer # | Stewart-Haas Racing | Ford | HaasTooling.com | 30.334 |
| 29 | 37 | Ryan Preece | JTG Daugherty Racing | Chevrolet | Scott Products | 30.352 |
| 30 | 00 | Quin Houff # | StarCom Racing | Chevrolet | Good Greek Movers | 30.848 |
| 31 | 27 | Gray Gaulding | Rick Ware Racing | Ford | Panini America | 31.160 |
| 32 | 66 | Timmy Hill (i) | MBM Motorsports | Toyota | RoofClaim.com | 31.234 |
| 33 | 21 | Matt DiBenedetto | Wood Brothers Racing | Ford | Menards / FVP | 31.452 |
| 34 | 7 | JJ Yeley (i) | Tommy Baldwin Racing | Chevrolet | | 31.480 |
| 35 | 15 | Brennan Poole # | Premium Motorsports | Chevrolet | In Memory of SFC Nathan Chapman | 31.502 |
| 36 | 78 | BJ McLeod (i) | BJ McLeod Motorsports | Ford | Circle Track Warehouse | 31.590 |
| 37 | 96 | Daniel Suarez | Gaunt Brothers Racing | Toyota | Today. Tomorrow. Toyota. | 31.858 |
| 38 | 53 | Garrett Smithley (i) | Rick Ware Racing | Chevrolet | Victory Lane Quick Oil Change | 31.971 |
| 39 | 51 | Joey Gase (i) | Rick Ware Racing | Ford | Agri Supply | 33.538 |
| 40 | 10 | Aric Almirola | Stewart-Haas Racing | Ford | Smithfield | 0.000 |