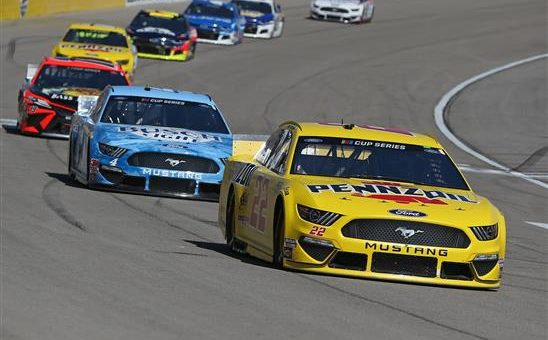 It's no surprise the finish at Las Vegas came down to a pit strategy gamble. Some were able to walk away with big winnings while others walked away empty handed. The Fords triumphed while the Toyotas faltered and the power rankings this week reflect that. It's still early in the season so it's difficult to see how much momentum these teams really have. With the first 1.5-mile track now in the past, we may now have a better picture of who some of the top teams are.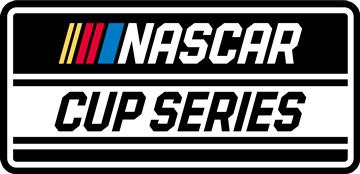 1. #22 Joey Logano (+3)
Logano may not have been the best car all race but he was a regular frontrunner and finished where it mattered, 1st.
2. #4 Kevin Harvick (-)
Harvick has been quietly consistent for some time since even last fall. His average finish over the last 5 races is 4.6.
3. #11 Denny Hamlin (-2)
Hamlin falls in the rankings this week after being completely irrelevant all race in Las Vegas. After being forced to start at the rear of the field, the team could never move to the front in 400 miles of racing and finished a disappointing 17th.
4. #12 Ryan Blaney (+1)
One caution away from victory for the red hot #12 Team Penske team. If crew chief Todd Gordon opted to stay out instead of pit, we may have seen Blaney in Victory Lane. Still, a very strong performance for the #12.
5. #18 Kyle Busch (-2)
Similar to most every other Toyota, Kyle Busch was non existent from the front of the field for the majority of the race, only finding himself in the Top-10 for a short while. A 15th place run after inspection issues.
6. #19 Martin Truex Jr. (+1)
The only Toyota to pose any threat to the Chevy/Ford dominance at Las Vegas didn't even finish as the best Toyota. That was due to a bad pit stop forcing Truex to come down a second time and taking damage deep in the pack, never to recover.
7. #9 Chase Elliott (+8)
Chase Elliott clearly had the best car at Las Vegas, taking over the lead on most every green flag run. When he lost the lead during green flag pit stops, he was even able to take it back before all cars cycled through their pit stops. Unfortunately, luck is still not on the side of Elliott and his #9 team, but the strength is there.
8. #48 Jimmie Johnson (+5)
Johnson has had a strong start to his final season running up front in both races and now finishing in the Top-5. Could this be the start of a revival for the #48?
9. #42 Kyle Larson (+1)
Kyle Larson ran a rather quiet race for a 1.5-mile track. A Top-10 run is a move in the right direction.
10. #3 Austin Dillon (N/A)
Even before the final wave of pit stops that shook up the field, Austin Dillon had a strong Top-10/15 run going for him, something his team hasn't seen a lot of despite showing great speed in 2019. He came away with a 4th place finish and a high jump in our rankings.
11. #14 Clint Bowyer (-2)
A 12th place finish ended a 3-race Top-10 streak for Clint Bowyer dating back to the end of 2019.
12. #88 Alex Bowman (N/A)
Bowman was the fastest car in the closing laps of the Pennzoil 400, though it took him 400 miles to become the fastest car. A poorly timed caution took away his chances of fighting Blaney for the win as his team also opted to pit. The speed he showed gives him a large jump in the rankings.
13. #2 Brad Keselowski (+3)
While he wasn't as fast as his two Team Penske teammates, Brad Keselowski still ran up front for a large portion of the race and finished in the Top-10, his first with his new crew chief Jeremy Bullins.
14. #21 Matt DiBenedetto (N/A)
Matt DiBenedetto wasted no time earning a strong finish with new team Wood Brothers Racing, finishing 2nd in just his 2nd race in the #21, which ties his career-best. Wood Brothers are searching for their milestone 100th win, and it may come with DiBenedetto.
15. #47 Ricky Stenhouse Jr. (+2)
It's not often a caution falls your way when trying to stay out of pit road as long as possible, but when it does, it puts you in fantastic position for a great finish. That was the case for Ricky Stenhouse Jr. who found himself as the leader when a caution came out during green flag pit stops. He finished 3rd at Vegas.
16. #17 Chris Buescher (-5)
It may be surprising to see Buescher fall 5 spots in the rankings despite another Top-15 finish. However, look over the five drivers ahead of him in these rankings and perhaps that might shed some light on the situation.
17. #20 Erik Jones (-9)
Erik Jones wasn't forced to start at the rear due to problems in technical inspection, but unfortunately he was just as irrelevant as the other Toyota's who were. The most noteworthy part of the race for the #20 was when the team went under the hood to address a problem during a pit stop.
18. #8 Tyler Reddick (N/A)
Tyler Reddick may not be leading the rookie standings but he has shown more promise than the preseason favorites Cole Custer and Christopher Bell so far. He's not a 2-time Xfinity Series champion for nothing.
19. #24 William Byron (-1)
For the second straight week, William Byron had a lot of speed, a lot of potential, and no finish to show for it. His best finish in the last four races? 17th.
20. #6 Ryan Newman (-14)
He may not be at the track, but he's still winning.
So we had a special visitor today. Great to see @RyanJNewman back at the shop and receiving a standing ovation by all! #RFRDriven 👍🏻 pic.twitter.com/e4J6OShWJK

— Roush Fenway (@roushfenway) February 26, 2020
Dropped Out: #10 Aric Almirola, #1 Kurt Busch, #95 Christopher Bell, #62 Brendan Gaughan
Honorable Mentions: #13 Ty Dillon, #41 Cole Custer, #43 Bubba Wallace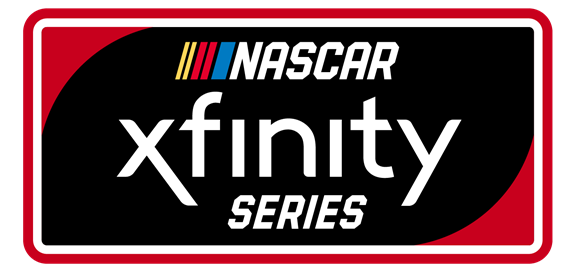 1. #98 Chase Briscoe (+2)
Chase Briscoe said at the start of the season, he needed to win 8-10 races. Time to start counting . . . One . . .
2. #9 Noah Gragson (-)
Noah Gragson backed up his win at Daytona with a third consecutive Top-5 finish.
3. #20 Harrison Burton (+1)
Another Top-5 finish for the rookie. Looks like Burton may like the Xfinity Series much more than the Trucks.
4. #7 Justin Allgaier (-3)
Justin Allgaier started the continuation of the race on Sunday as the best car, leading the way and winning the second stage. When the sun fell down horizon, so did the #7. Allgaier faded and settled for an 8th place finish.
5. #22 Austin Cindric (+1)
These rankings would look very different had he finished one spot better at Vegas, but there was just no way to chase down Chase Briscoe.
6. #19 Brandon Jones (-1)
A respectable 6th place finish is nothing to sneeze at, but it just doesn't match the performance that Cindric had.
7. #39 Ryan Sieg (+3)
What a run for Ryan Sieg. For just the 6th time in his Xfinity Series career, Sieg finished in the Top-5 in a remarkable showing. His 3rd place finish is his best since finishing 2nd at Iowa in 2017.
8. #1 Michael Annett (N/A)
A solid 7th place finish brings Michael Annett into the rankings this week.
9. #10 Ross Chastain (N/A)
For a while in the middle of the race, Ross Chastain was battling for the top positions. Unfortunately, he didn't stay there. Still, he's earned a spot into the rankings.
10. #18 Riley Herbst (N/A)
At his home track, Rookie of the Year contender Riley Herbst came away with a Top-10 finish.
Dropped Out: #21 Myatt Snider, #11 Justin Haley, #8 Jeb Burton
Honorable Mentions: #68 Brandon Brown, #90 Alex Labbe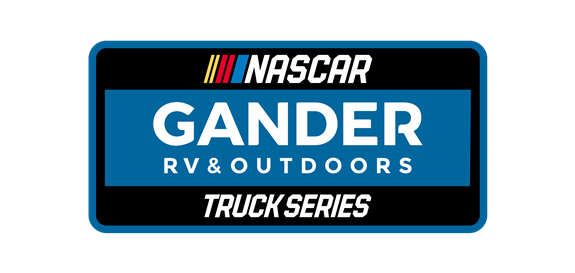 1. #16 Austin Hill (+1)
Austin Hill has continued to quietly be one of the best drivers in the Truck Series lately. He proved that once again with a 3rd place showing at Las Vegas.
2. #88 Matt Crafton (+5)
Finishing in the Top-5 for the 117th time in his career, the most experienced driver in Truck Series history once again showed why he's the defending champion.
3. #13 Johnny Sauter (+1)
Johnny Sauter challenged Kyle Busch for the win but only for a while because Kyle Busch is, well, Kyle Busch.
4. #98 Grant Enfinger (-3)
It was the best of times, it was the worst of times. A Tale of Two Cities for Grant Enfinger's 2020 season so far. 1st at Daytona, 31st at Las Vegas.
5. #18 Christian Eckes (+4)
Normally, a 23rd place finish wouldn't move a driver up four spot in the rankings. However, this was no ordinary 23rd place finish. Eckes, a rookie, battle his boss Kyle Busch for the lead on several restarts early in the race. Little more experience, he could have maybe beat the 2-time Cup champion.
6. #99 Ben Rhodes (-)
A solid Top-5 finish for Ben Rhodes, but based on the other drivers so far in 2020, it's difficult to move him any higher at this time.
7. #2 Sheldon Creed (+1)
Sheldon Creed grabbed the baton from Eckes as the #1 Kyle Busch challenger during the second leg of the race, battling side by side with Busch for the lead on several occasions. Unfortunately, he wasn't able to complete the strong run and settled for 10th.
8. #52 Stewart Friesen (-5)
Stewart Friesen has started out with some woes after the switch to Toyota. The preseason #1 took the entire race to enter the Top-10, finishing 9th.
9. #21 Zane Smith (N/A)
Another Rookie of the Year contender, Zane Smith had a late surge moving through the Top-10 and finishing 6th. Therefore he makes an early surge into the rankings this week.
10. #23 Brett Moffitt (-5)
The 2018 Truck Series champion has yet to finish in the Top-10 with the expanded GMS Racing team. Only two races into the season, plenty of time to recover.
Dropped Out: #3 Jordan Anderson
Honorable Mentions: #15 Tanner Gray, #38 Todd Gilliland