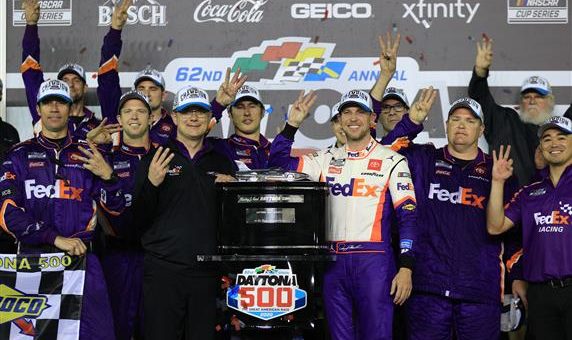 The first week of the 2020 NASCAR season saw gruesome accidents that thankfully all walked away from, including Ryan Newman after being treated at a hospital for a couple nights. That miracle and the other accidents of the weekend took over most headlines. However, there were also record-breaking performances, intensely close finishes, and our first shakeup in the power rankings.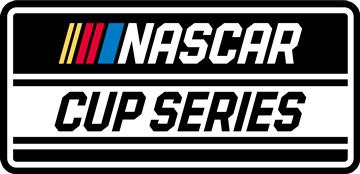 1. #11 Denny Hamlin (+3)
How do you reach #1 in the Power Rankings? Winning back-to-back Daytona 500's and a 3rd in 5 years will surely do the trick. Denny Hamlin led 79 of the 200 laps and won the second stage starting the year the same as he started his successful 2019 season.
2. #4 Kevin Harvick (+1)
Known as "The Closer", Kevin Harvick has now finished in the Top-5 in four consecutive races going back to Texas last fall, with an average finish of 3.75 in that span. Harvick finished in the Top-5 in the Daytona 500 for the first time since 2016.
3. #18 Kyle Busch (-2)
For the 15th time in his career, Kyle Busch leaves the Daytona 500 without a Harley J. Earl trophy. Certainly not for the lack of trying, however. He led 14 laps in the event and finished 2nd in the second stage. Busch finished 34th due to a blown engine, something out of his control. As we go to his hometrack in Las Vegas, he's still a strong threat towards the top of this week's rankings.
4. #22 Joey Logano (+1)
The superspeedway ace Joey Logano led only 6 laps in the "Great American Race" but ran at or around the Top-10 for the majority of the race before being taken out near the conclusion of the Daytona 500. He's the defending winner of the race in Las Vegas.
5. #12 Ryan Blaney (+1)
Losing out on the Daytona 500 by just 0.014 is hard to swallow. Blaney ran a great race, leading 4 laps and came home with a 2nd place finish. Now that we know Ryan Newman is okay following the accident, hopefully Blaney can bounce back and be comfortable behind the wheel to continue his momentum.
6. #6 Ryan Newman (+9)
Ryan Newman led 15 laps and was about a hundred yards away from winning the Daytona 500. Then everything changed. Newman was the real winner this past weekend, though he didn't cross the finish line first. He crossed the finish line on his roof following an accident that put him in the hospital under 'serious condition' with 'not life threatening' injuries. He won't be in the #6 car this weekend and there's no timetable for a return.  His ability to be walking and be at home resting is one of the most relieving and heartwarming stories in recent memory.
7. #19 Martin Truex Jr. (-5)
Martin Truex Jr. was not a factor in the 62nd Annual Daytona 500, running towards the rear of the pack most of the race before getting caught up in the "Big One".
8. #20 Erik Jones (+1)
Erik Jones moves up in the rankings for mainly one reason. He finished. Jones and race winner Denny Hamlin were the only Toyota cars to survive to the checkered flag.
9. #14 Clint Bowyer (+2)
Clint Bowyer moves up in the rankings for mainly two reasons. He finished, and on the lead lap, too. Bowyer's 6th place finish is his best in the Daytona 500 since 2010 when he was racing for Richard Childress Racing.
 10. #42 Kyle Larson (-3)
Kyle Larson is not known for racing well at Daytona or Talladega. In fact, the only track where he has a worse average finish is Martinsville. Larson was, however, able to come home 10th, which is where he stays in our rankings this week.
11. #17 Chris Buescher (+9)
Chris Buescher couldn't have run a better race in his first race back with Roush Fenway Racing. Finished in the Top-10 for both stages and finished the race in 3rd.
12. #10 Aric Almirola (-)
Aric Almirola led a handful of laps in the Daytona 500 but finished 22nd after being involved in not one, not two, but three accidents.
13. #48 Jimmie Johnson (+3)
7-time series champion Jimmie Johnson ran up front for a good portion of the race, contending for the lead and even leading a few laps before being taken out in the "Big One".
14. #1 Kurt Busch (-4)
Kurt Busch normally runs well at the superspeedways but was never much of a factor in the Daytona 500 Monday night. His average running position was 17th and he finished 33rd after, you guessed it, "The Big One".
15. #9 Chase Elliott (+2)
The Good: Chase Elliott won the first stage of the Daytona 500 and finished on the lead lap. The Bad: Was involved in a wreck in the final lap, but a caution wasn't needed as he kept going. He was the last car on the lead lap to finish, as a result.
16. #2 Brad Keselowski (-2)
Brad Keselowski must be glad to put Speedweeks in the rear view. He seemingly was involved in an incident in just about every single event, including a practice session. While he led 30 laps in the race, the 2nd most of anyone, he finished 36th after being the first victim of the "Big One".
17. #47 Ricky Stenhouse Jr. (+1)
Ricky Stenhouse Jr. won the Pole for the Daytona 500 and was a consistent contender for the lead throughout the race including leading 24 laps. However, he wasn't able to make friends by causing the #24 to wreck early in the race. He also fell several laps down due to being caught passing below the yellow line, a unique and perhaps controversial rule specific to Daytona and Talladega.
18. #24 William Byron (-10)
Everything was looking up for Byron entering the Daytona 500 after his Duel win. However, his day ended much earlier than anyone else after being wrecked off the nose of the #47, hitting the inside wall hard. Just as the skies at Daytona were still bright when Byron climbed out of his race car, so are his chances at a great 2020 season.
19. #95 Christopher Bell (N/A)
The new Rookie of the Year contender turned some heads in his Cup Series debut. Christopher Bell was running up front towards the end of the race before getting wrecked out and finishing 21st, the highest of any DNF.
20. #62 Brendan Gaughan (N/A)
In his 5th and final Daytona 500, Gaughan survived long enough to return to the lead lap and come home with his first ever Daytona 500 Top-10 finish. His swan song of a season may not be as big and loud as 7-time champion Jimmie Johnson, but a Top-10 performance in his 4th-to-last race was something worthy enough for a power rankings spot.
Dropped Out: #88 Alex Bowman, #21 Matt DiBenedetto
Honorable Mentions: #3 Austin Dillon, #38 John Hunter Nemechek, #32 Corey LaJoie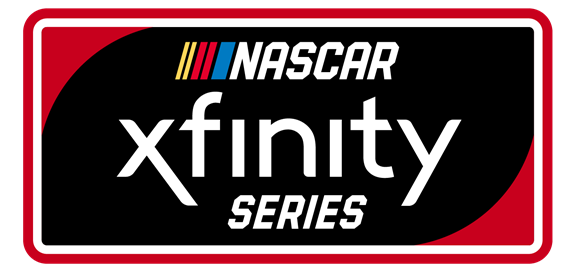 1. #7 Justin Allgaier (-)
Justin Allgaier led 23 out of 120 laps and scored a total of 18 out of a possible 20 stage points, including a win in Stage 2. Allgaier would have been a sure contender for the win had he not been involved in an odd incident taking him out of the race while leading.
2. #9 Noah Gragson (+3)
Noah Gragson earned his first career win and therefore receives a large boost in the rankings.
3. #98 Chase Briscoe (-1)
Chase Briscoe accomplished something rare; a clean race car at Daytona. He wasn't involved in any of the 5 incidents in the race and came home with a Top-5 finish. Unlike Allgaier or Gragson, though, he did not lead many laps or win the race.
4. #20 Harrison Burton (+2)
Harrison Burton led a handful of laps and came back from an earlier incident to finish 2nd. If the race hadn't finished under caution, he likely could have fought for the win at the line.
5. #19 Brandon Jones (-1)
Brandon Jones moves down in the rankings mainly because those above him just had better performances overall in the race. Still, a clean race and a Top-5 finish keeps him in the Top-5 of the rankings.
6. #22 Austin Cindric (-3)
After scoring 11 stage points, Cindric wrecked out without ever taking the lead. His drop in the rankings wouldn't be as severe if the other race performances weren't as strong as they were.
7. #21 Myatt Snider (N/A)
First ever Xfinity Series race and young Myatt Snider wins the Pole Award and leads 22 laps. He also was taken out of the race before the halfway point at Lap 60. That means he led over 33% of the laps he ran in his Xfinity debut. He won't be full-time but he'll be someone to watch as the season progresses.
8. #11 Justin Haley (+2)
Justin Haley has won at Daytona before, but in a rain-delayed Cup race. That doesn't mean Haley can't run well. After a strong qualifying effort, opposite from his teammates,  Haley scored 15 stage points and finished 6th in a clean race. As you can see, a clean Daytona race equals a good ranking.
9. #8 Jeb Burton (N/A)
Cousins to Rookie of the Year contender Harrison Burton, Jeb Burton scored the same amount of stage points as his teammate Justin Allgaier, who sits #1 in this week's rankings. Burton also led the most laps in the race with 26, and earns a spot in the Power Rankings despite running a limited schedule.
10. #39 Ryan Sieg (-1)
Ryan Sieg may not have ran a clean race like several others on this list, but he did manage to finish in the Top-10. That alone is an accomplishment of survival at a place like Daytona.
Dropped Out: #1 Michael Annett, #10/38 Ross Chastain
Honorable Mentions: #36 Alex Labbe, #68 Brandon Brown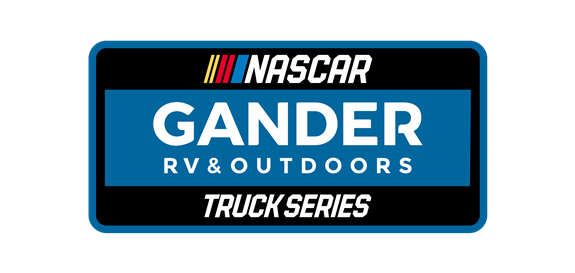 1. #98 Grant Enfinger (+4)
Winning at Daytona is great. Winning at Daytona after leading the most laps is better. Winning at Daytona after leading the most laps in the closest Truck Series Daytona finish in history? Best.
2. #16 Austin Hill (+1)
Austin Hill and Hattori Racing Enterprises has continued to be one of the strongest teams dating back to last fall. Hill led about a dozen laps at Daytona, scored points in both stages, and finished in the Top-10. Both Hill and Grant Enfinger were the only drivers to have a driver rating over 100 at Daytona.
3. #52 Stewart Friesen (-2)
The top spot in the Power Rankings is always in jeopardy when coming to Daytona. Stewart Friesen led a decent number of laps, but was involved in a late race wreck and had to settle for a 21st place finish.
4. #13 Johnny Sauter (+3)
Johnny Sauter proved why he's always a favorite at Daytona. Two pit miscues and an involvement in the late "Big One" that set up the second and final overtime. Any other driver with a day like that, it'd be a mediocre race at best. Not Sauter. The 3-time Daytona winner came back from all that to finish 7th
5. #23 Brett Moffitt (-1)
Brett Moffitt has not run well at Daytona in his time in the Truck Series. His average finish of 21.8 is over 4 positions worse than any other track on the Truck Series circuit. That's even after the average finished improved with his 13th place finish this year.
6. #99 Ben Rhodes (+2)
Ben Rhodes led 17 laps and ran very well through the middle of the race, nearly winning the second stage. A late race wreck took him out of contention, but still a very notable showing for the Kentucky native.
7. #88 Matt Crafton (-5)
The defending champion has seen better days at Daytona, but he's also seen worse. Once again he was involved in the last wreck at Daytona, but at least this time he didn't go upside down. No laps led and no stage points, the only positive is that he managed to finish on the lead lap.
8. #2 Sheldon Creed (+1)
Sheldon Creed is able to move up in the rankings for similar reasons as Johnny Sauter. Two accidents in the race and still cranked out a Top-10 finish.
9. #18 Christian Eckes (-3)
Rookie of the Year contender Christian Eckes started well, earning 8 stage points in the first stage, but then wasn't up front for much of the rest of the race. A wreck with about 35 laps to go took him out of contention and relegated him to a 22nd place finish, 1 lap down.
10. #3 Jordan Anderson (N/A)
"This is what NASCAR's about, man"
What an incredible moment for Jordan Anderson. pic.twitter.com/D9mtcPPlg7

— FOX: NASCAR (@NASCARONFOX) February 15, 2020
Dropped Out: #21 Zane Smith
Honorable Mentions: #19 Derek Kraus, #44 Natalie Decker